Adventuring with Epilepsy - Saying No to Life's 'What Ifs'
Adventuring with Epilepsy - Saying No to Life's 'What Ifs'
Posted at 9:00 - 6th October - Sarah Booth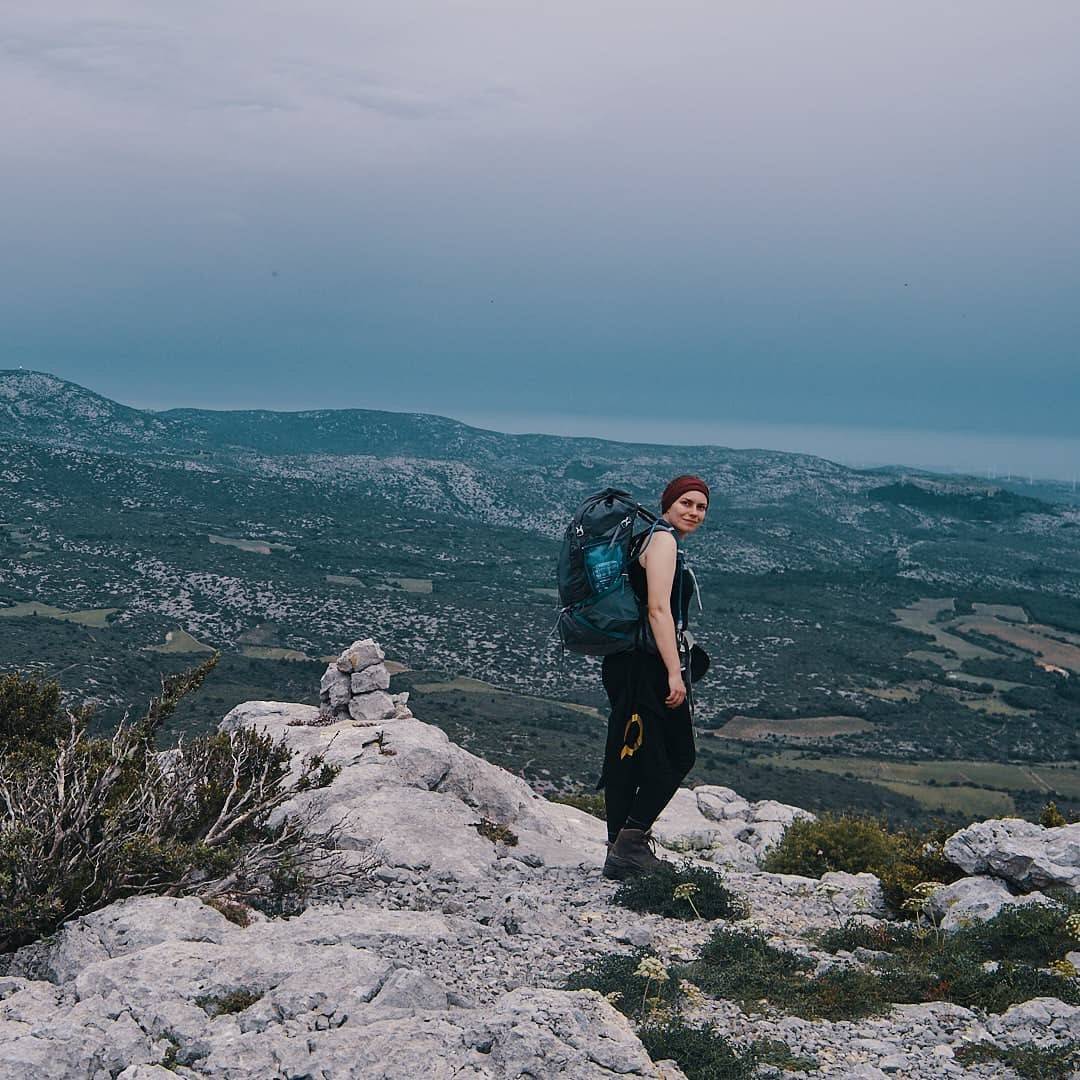 Embarking on a journey of challenge and exploration is often done to fulfil a personal desire. To conquer a fear, prove what we are capable of, meet new people or simply have time away from the distractions of every day life to reflect and re-evaluate. This was certainly the case for Seize Your Adventure Founder Fran who decided to leave her job as a Content Editor and take a 500-mile walk across the Camino de Santiago.
However, what Fran didn't expect was that her epilepsy would be such a focus of conversation and source of admiration. Speaking about epilepsy with people from around the world, she saw that lack of awareness was a universal problem. When she returned to the UK, Fran found herself contacted by people with epilepsy who had taken on similar challenges, and those who had never considered that adventure could be possible for them. Surprised that nobody else was telling these epilepsy adventure stories, she decided to. We joined to Fran at her home, to find out more about her incredible story.
I think many people know what epilepsy is, but probably don't understand it so well. Can you give us a brief explanation of what epilepsy is and what it means to live with the condition?
Epilepsy is quite a complicated condition and not really spoken about. Even doctors hold their hands up to not fully understanding it and because of that, it can be difficult to treat. Most people are familiar with the more noticeable form of epilepsy where people fall to the floor with convulsions, which are called tonic-clonic seizures, but there are actually 6 different categories of seizure. 1 in 100 people in the UK have some sort of epilepsy but it's not always easy to recognise as not everyone has clearly noticeable seizures.
I am very lucky really. I had sporadic seizures that started in 2011 when I was 22, until I was finally diagnosed at the age of 26. I had a couple of years between my first seizures and then they started to happen more and more frequently. I had a mix of tonic-clonic seizures, partial seizures and auras, which meant there were times when I would lose consciousness and times when I would have auditory hallucinations, which was really scary.
However, after a formal diagnosis and starting medication the seizures stopped and I have been free from seizures since 2015. I have an independent lifestyle and don't have to worry too much about having seizures. I still feel anxious sometimes, particularly if I have a headache or feel extra tired. There's a worry that they might be caused by my epilepsy or the side effects of my medication, but equally it could just be caused by the normal stresses and strains that affect everyone!
Have you always been an adventurer or is it something you have got into later in life?
Whilst I was growing up we had a lot of active family holidays and I did a lot of hiking in Wales. I also went to New Zealand when I was 18. As the adventure capital of the world I spent a lot of time climbing up things and throwing myself off them again!
My adventure streak petered out a bit when I was at university as I focused on my studies and started going on more beach holidays and city breaks.
It wasn't until after university that I felt the desire to get back to doing the hikes and adventures that I used to do when I was growing up, and that's when I decided to do the Camino de Santiago.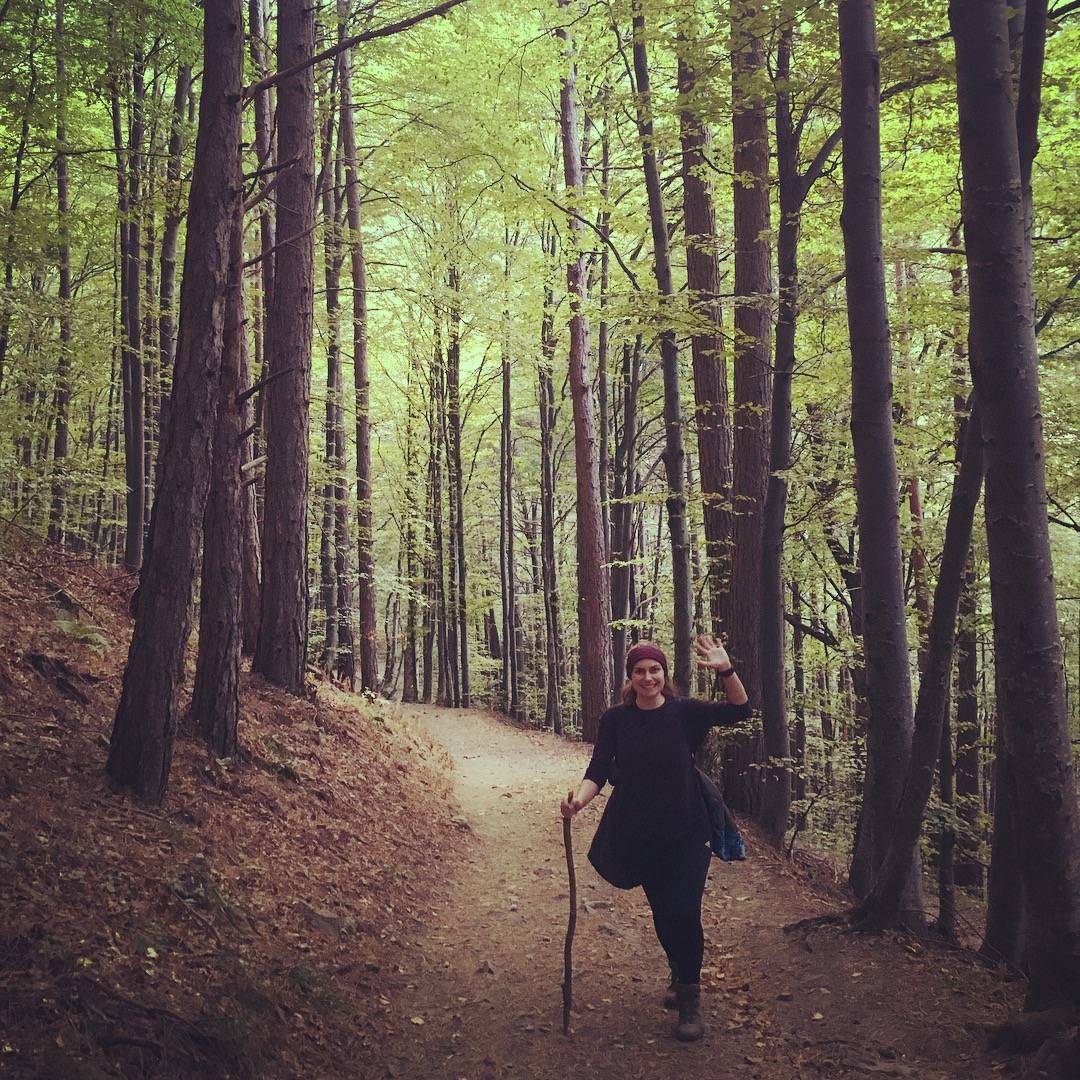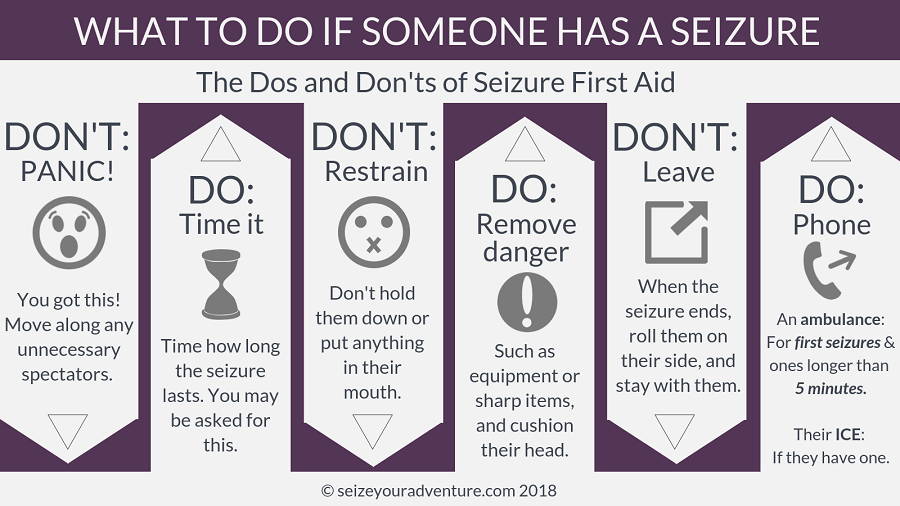 You decided to down tools in 2017 and walk 500 miles across Spain. What was the catalyst for that adventure?
I can't quite remember where the idea came from. Prior to being a content editor I was working at a call centre, which I didn't enjoy and was always dreaming of escaping, but I think the real catalyst was when Brexit was voted through. It was such a huge event for everyone in the UK and like lots of people, it made me reassess myself.
I decided I wanted to travel more, see more of Europe and began planning the best way to do it. I have always loved hiking, the way it gives you time to think about things, see countries at a slower pace and it just evolved from there. I literally typed 'Long Walks in Europe' into Google and the Camino de Santiago popped up!
Did you ever have concerns about your epilepsy and the fact that you were solo travelling?
Not concerns but definitely considerations! I had a chat with my neurologist and stocked up on extra medication, which I carried in my bag. I also had a brown tag on the back of my bag explaining what someone should do if I had a seizure, who to call and what medication I was taking. Someone said I looked like Paddington Bear with my 'Please Look After This Bear' tag! I also spent quite a lot of time talking to people as I went along, explaining more about epilepsy and how they could help if they saw me or someone else, having a seizure.
Naturally Mum was concerned about me going and wanted me to make sure I was always walking with other people. However, I learnt quite quickly that I needed to go at my own pace and not push myself too much because over doing things can be a trigger for seizures. I was a lot slower than many people so I spent a lot of time by myself, which was actually really nice. I had lots of time to think and process life. I just didn't tell my mum!
Can you share with us one of your most memorable experiences of that trip and what you learnt about yourself?
It's quite tricky to think of a specific event or experience. I was walking for 32 days and anyone who has done an extended trip will tell you that you get a memorable experience about every 2 hours!
One particularly special moment for me was towards the end of the hike. The route I followed for the most of my hike was the Camino del Norte, which hugs the coast. However, towards the end I decided to switch to the Primitivo route, the oldest path with lots of challenging terrain through the mountains.  
By the time I started on the Primitivo, I had been walking for 3 weeks and had built up a lot of fitness and confidence. People who had just started their adventures were amazed at how far I could walk and if they were finding their first few days difficult, I was able to sympathise with them and give them hope that if they stuck with it they would get stronger too! One day someone said to me "tu eres fuerte", which translates as "you are strong". This was a lovely moment and one that I tried to repeat to myself for the rest of the walk. It massively increased my self-belief and I still use it now when I'm doing something that I find particularly difficult or challenging.
I was also proud of how I improved my Spanish. When I turned up for the first night no one could, or would, speak English so I had to throw myself into the language trying very badly to be understood. I spoke to as many people as I could along the route and by the end was able to hold basic conversations in Spanish, albeit with terrible grammar!!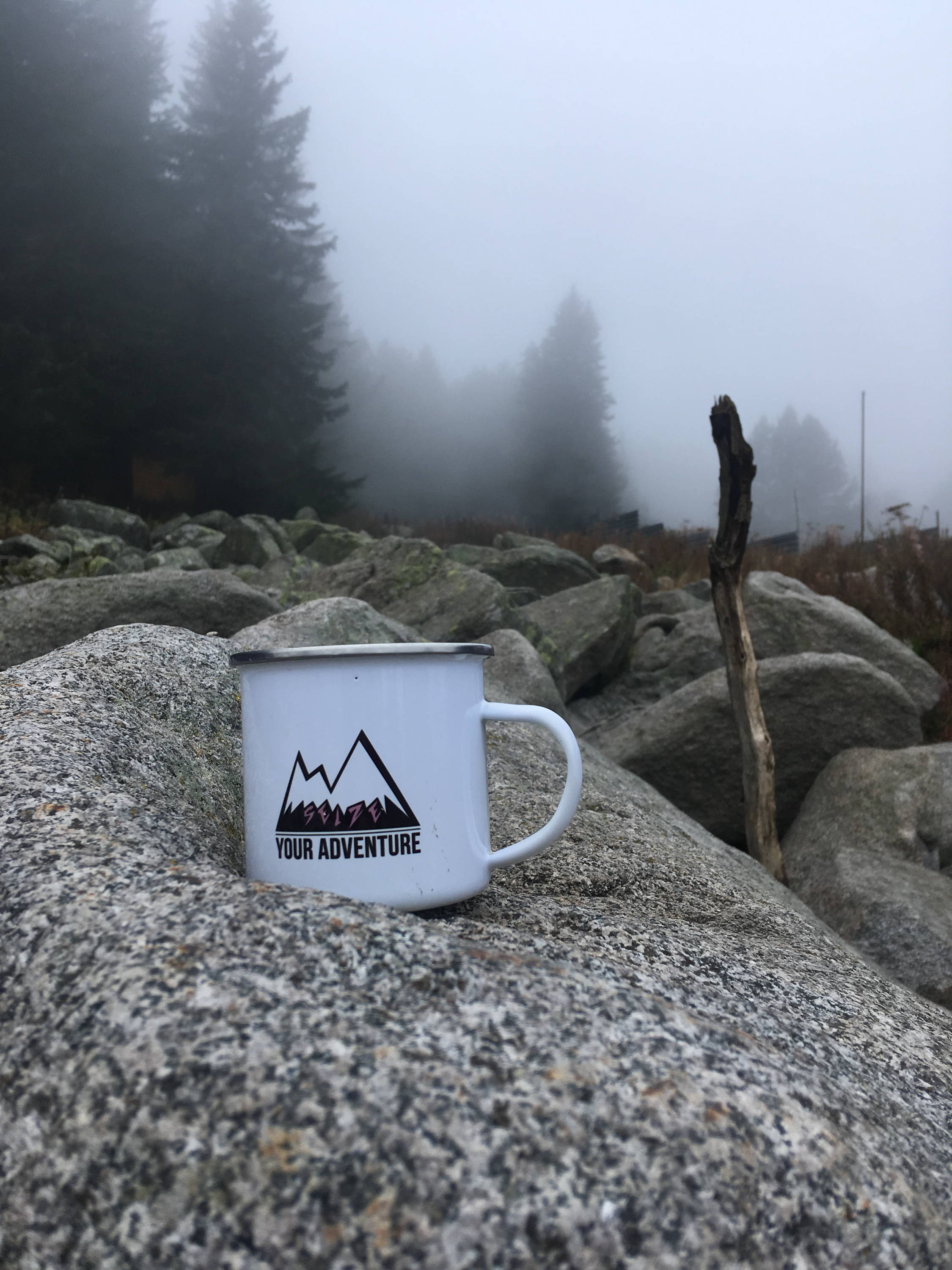 ---
Community Space for People with Epilepsy
'I heard from people with epilepsy doing other adventurous things but also from people with epilepsy who thought they could never do anything adventurous because they had to play it safe all the time. I soon realised that there was a need for a community space for people with epilepsy, somewhere I could not only share awareness of the condition but also the incredible things that people were doing to reach their full potential.'
- Francesca Turauskis -
You mention on your website how that trip was the spring board for Seize Your Adventure. Can you explain how your project started and what your vision for it is?
I had quite a good job to go back to after the Camino de Santiago but decided that it wasn't right for me; I wanted to do something that would build adventure in my life. I started working for a start up travel-company but soon realised this wasn't the right path either; what it did do though, was give me the vision for starting my own business. I began by writing a few blog posts about my own adventures and suddenly people started contacting me saying they were really impressed and surprised about what I'd done.
I heard from people with epilepsy doing other adventurous things but also from people with epilepsy who thought they could never do anything adventurous because they had to play it safe all the time. I soon realised that there was a need for a community space for people with epilepsy, somewhere I could not only share awareness of the condition but also the incredible things that people were doing to reach their full potential. From there Seize Your Adventure was born https://seizeyouradventure.com, a website founded with three aims: to share positive adventure stories from people who don't let epilepsy map their lives; to encourage others to explore their own limits; and to spread awareness for epilepsy in all its guises.
At the moment I am working hard to turn all our amazing adventurer stories into Podcasts so that we can reach more people. People with more severe forms of epilepsy have difficulty focusing on screens and text for a long time so podcasts make the stories more accessible for them. November will be the official launch for those. I also dream of taking Seize Your Adventure offline by making a hard copy magazine full of inspiring stories and relevant information.
Finally I'm being invited to doing more talks and have spoken at Tales of Adventure and will be speaking at the Yestival Festival in October, which I'm really excited about.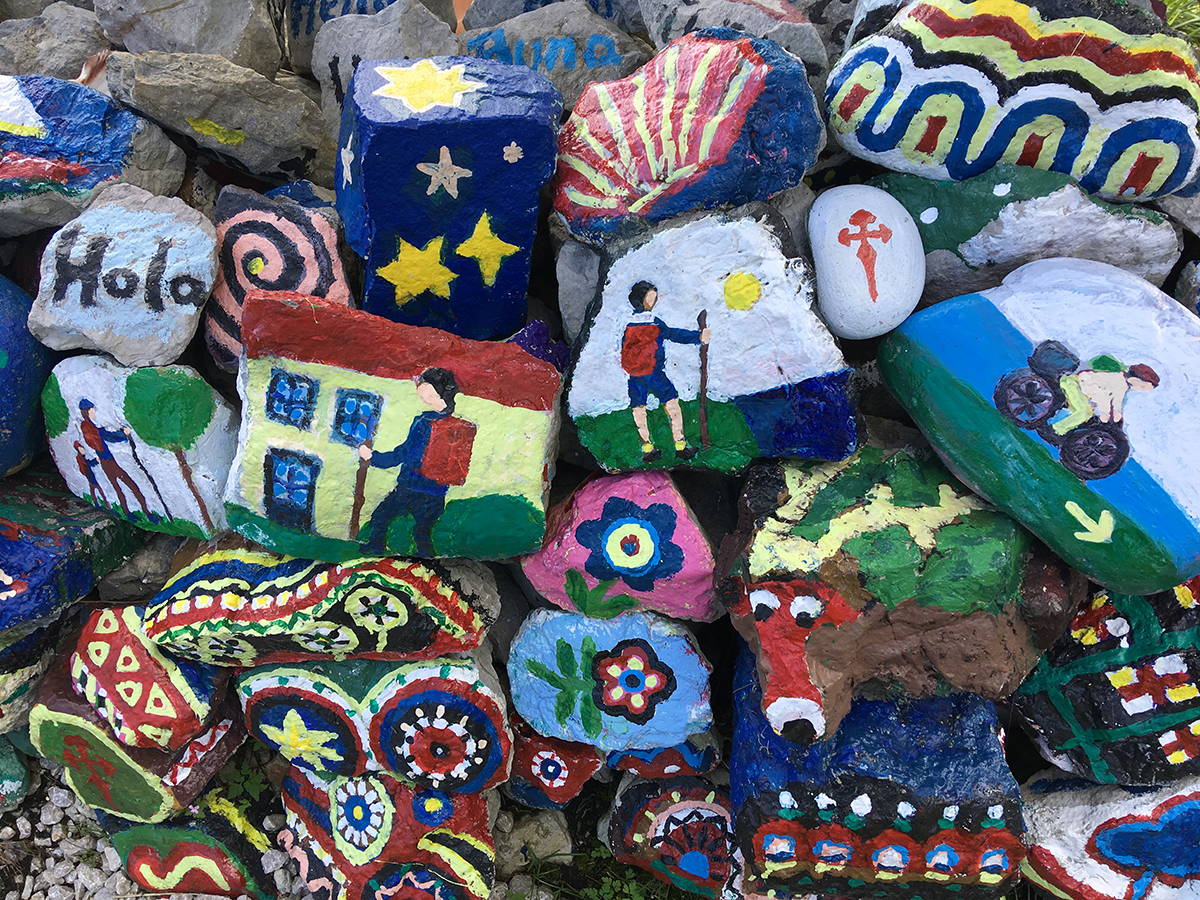 You speak with lots people who are living with epilepsy and refuse to let it stop them doing what they love. Has there ever been one person who has particularly inspired you?
Every single person on the website inspires me every single day; they're all incredible people who have done incredible things. However, I received one tweet a few weeks back from a lady who has chronic epilepsy with seizures that have debilitated her for the past few years. Her tweet shared how she had managed to get up, get out of her house, and walk 3 miles by herself. She used a cane, went very slowly but finished her walk unaided for the first time in years.
Adventure isn't always about the doing the biggest, longest or most daring feat. It's about challenging yourself to push through your boundaries wherever you are in life.
Do you have any personal adventure projects on the go at the moment?
I'm quite excited because I turn 30 in May, which also coincides with National Epilepsy Week. I am planning on doing something big to celebrate both…so watch this space!
Lastly, we at ACAI love being outdoors. What do you love most about being outdoors and what kind of benefits do you get when you're doing your favourite things - hiking, running and climbing?
Hiking, running and climbing are the three sports I'm focused on at the moment because they all benefit me in different ways. Hiking is my first love; I love being out there realigning myself with nature, soaking up amazing landscapes, taking time out and slowing down from the fast pace of life.
Climbing is my meditation. To succeed in climbing you need to be present in the moment and focus 100% on what you are doing. It's great for when I'm feeling stressed and need to be distracted and away from things.  
Running is probably the sport I like the least but do the most! I started running because I didn't have time to be hiking 7 hours a day and wanted to keep up my fitness. Running enables me to push myself physically and also have time out to think and process. I often end up crafting an email or editing an article in my head and can go back to work with renewed vigour and inspiration.
Did you enjoy this article?
Sign up to read more like this, see our latest collections, adventure invites and sneak peeks.