ACAI ADVENTURER: The Inspirational Ultrarunning NHS Doctor
ACAI Adventurer: Ultrarunner, NHS Doctor and All Round Inspirational Woman
Posted at 12:00 - 22nd July - Sarah Booth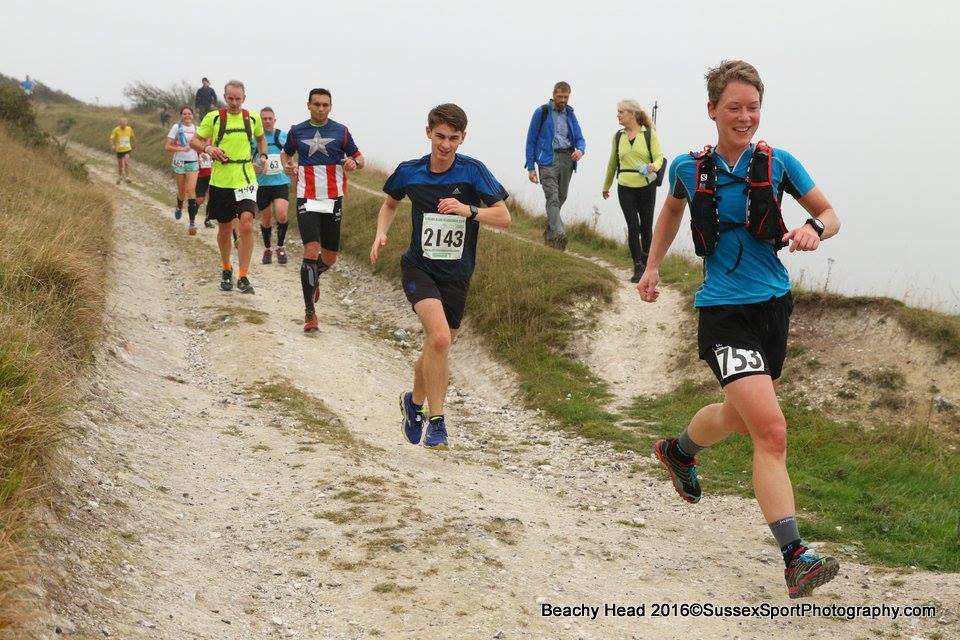 For many women, running is for fitness and therapy. A chance to pull on our trainers, head out into the fresh air and let our thoughts run wild as the miles tick by. For others, the sport becomes much more than that – it becomes something they discover they are meant to do, a way of pushing themselves further and discovering what their mind and bodies are truly capable of. This was the case for our ACAI Adventurer Kat Ganly, who transitioned from a 5K runner to an Ultrarunner, NHS Doctor and all round inspirational woman.  
Kat, we're really excited to talk to you! Can we start by asking what inspired you to take your first steps into the running scene?
II stumbled into it almost by accident in 2007. After a few failed attempts at regular running I found inspiration in a colleague and friend who had signed up for a Terry Fox 5k in Kuala Lumpur, where I was living at the time. It was hot and humid and a real struggle - I remember that sweaty run so well! I thought it would be a one off but before I knew it we had signed up for a half marathon a few months later. We trained well and getting through that race was the most amazing high; I never thought I could complete such a distance and felt invincible!
You were brought up in the UK and France but have also spent a lot of time in the Middle-East. How has this shaped you as a person?
I've been very lucky to have the chance to live and work in different parts of the world. I think the opportunities I've had have certainly made me more open to different perspectives. I am a bit less scared, a bit braver, and a bit more likely to say "yes" to the next challenge than I would have otherwise been.
As a woman, were you still able to freely pursue your passion for fitness whilst you were living in places like Syria and Egypt?
There is always a way to stay fit, it just involves a little bit of resourcefulness. Some places are easier to run in than others and you have to suss out what is acceptable where you are living. Sometimes this means jogging with a friend, changing what you would normally wear, or finding the local track and doing laps. In Cairo it was difficult to run outside for numerous reasons- not least the heat and level of pollution - so for me this meant many months as a regular treadmill user at the local gym. Things have changed a bit since then and there are regular running clubs in Cairo now.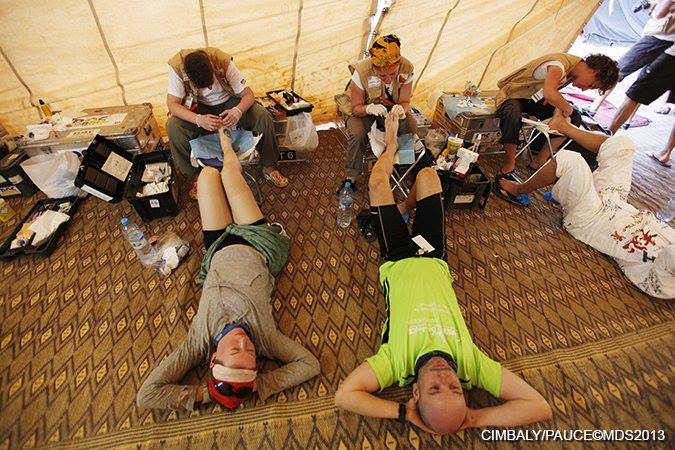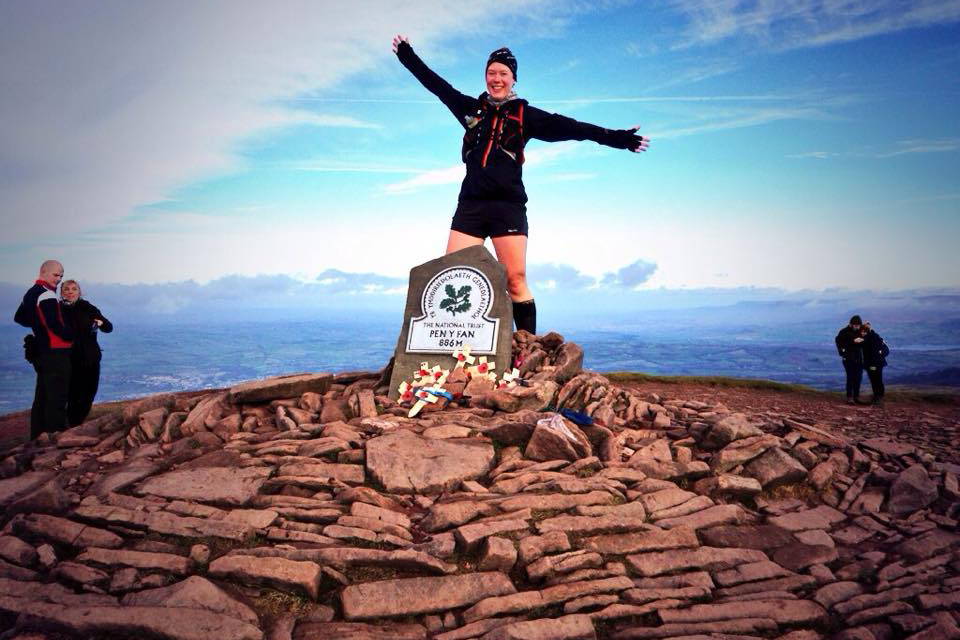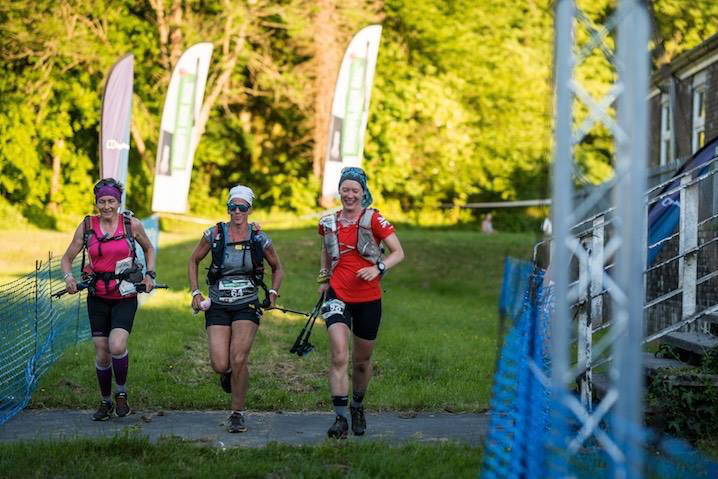 ---
You have taken part in a number of really challenging Ultraraces from the Marathon des Sables to the Berghaus Dragon's Back Race. Do you have a particular race that has been most memorable for you and can you explain why?
Crikey that is a very difficult question to answer as I have great memories made on so many races.
My fondest race has to be GUCR (Grand Union Canal Race -145 miles from Birmingham to London). It is one of the great UK ultras but remains very low-key and friendly, which I love. When I ran in 2016 I had a great crew of friends and family supporting me, and it was a very emotional race. I did wildly better than I thought I would or deserved (2nd woman and 9th overall) on the training I had managed to put in and I was so pleased at the finish. It was a very hopeful and positive time for me and the only run I have done that I can say went without a glitch.
I imagine a lot of very meticulous planning and organising is required for this type of race. Has there been a time when something completely unexpected happened that required quick thinking and unplanned action to overcome?
You can prepare for certain things but with a long race you have to accept that something WILL go wrong. Apart from the rather common problems of getting lost, too cold, too hot, eating too much, not eating enough, being sick, having sore feet and forgetting my loo roll, I have yet to have a really out-of-the-ordinary problem happen to me. I tripped once on a Welsh mountain and dislocated a couple of fingers, which were promptly pulled back into place after much cursing, which I think is about as bad as it's got!
Training is absolutely key to these races but mental preparation and strength is also an integral part of finishing. Can you share a time when you faced your biggest mental challenge and the tactics that you used to overcome it?
During the last third of Spartathlon (154 miles from Athens to Greece) in 2017 my race fell apart. I was tired, very hot, nauseated, and my legs were screaming. I had ignored all sensible advice and gone off way to fast setting both a 50-mile and 100-mile PB en route. It wasn't until later when the pain and fatigue hit me that I realised what a terrible idea that was. To top it off after an ill-advised kit change my race belt started to chafe adding to my torment. It's very difficult to explain how miserable you can feel when you are tired and things go wrong. I often find myself thinking about the people I love to get me through - it sounds very soppy but it works for me. I think long distance running is a lot about support and it helps to remember all the people who have supported you in your training, your race, your life. Failing that, when things go really wrong, I pick a topic and work through it from A-Z (eg, "House" A for Awning, B for Balcony, C for Chimney…). It's tedious but it helps to pass the time!
Who or what inspires you in life?
My friends, my colleagues, my patients. You really never know what people are going through in their day-to-day lives. There are some really strong people out there who just get on with things when they would have every excuse to fail. The more you get to know people and connect with them, the more you find inspiration in the amazing people around you every day. For some people getting out of bed is a marathon.
Not only do you compete in some of the toughest races in the world but you also have a hugely demanding job as a junior doctor and trainee anaesthetist. How do you manage to fit your training schedule around the demands of your job and home life?
IIt can be challenging to fit in everything I want to do in the short 24 hours we get in a day. In a way, I think that my unpredictable hours and shift work can help with long distance running, as you get very used to staying up all night, so that aspect of racing is no longer a worry.
There is a temptation to sit on the sofa after a long day at work and you do have to be quite disciplined if you want to fit everything in. This is fine for a while, but I also think it's important to get periods of rest as well, where you run for the enjoyment rather than training for something specific. Maintaining the level of discipline needed to train properly all the time can suck the fun out of it and you can end up feeling uninspired. All work and no play doesn't help anyone!
II wanted to seriously train for my Spartathlon last year and so I got a coach, which I found immensely helpful as I didn't have to waste energy planning my sessions- I just followed what was laid out for me. I really think this is what got me thorough.
---
The power of goal setting
'Setting yourself a near-impossible goal and having the guts to achieve it spills over into all aspects of your life and gives you a great boost.'
- Kat Ganly -
How has Ultrarunning changed you as a person?
Running has become such a key part of my life that I can't imagine being without it. It has given me a lot of confidence in myself and my abilities. Setting yourself a near-impossible goal and having the guts to achieve it spills over into all aspects of your life and gives you a great boost.
Running has given me discipline, patience and joy as well as an outlet when times are tough.
What advice would you give to other women who are contemplating starting their own running journey or pushing themselves to the next level?
Quite simply, do it! Don't let other people tell you what you can or cannot do.
Do you have an ultimate goal or vision that you are working towards?
II think, just the same as most people: happiness, health and llove.
What's your favourite thing to eat after you've finished running hundreds of miles?!
Salt and Vinegar Crisps and a pint of Gold-top milk!
And finally, we at ACAI love being outdoors. What do you love most about being outdoors and what kind of benefits do you get when you're out on the trails?
I absolutely love being in contact with nature and with the weather. My favourite thing is noticing the seasons change before anyone else. I cycle along the South Coast to get to work daily and I love noticing the slight changes in temperature, the slightly lighter days, that moment when you realise you won't need to put your gloves on the next morning.
I also love a classic British outdoor rainy day walk up a hill. Being out on trails, away from noise, cars, and city lights is the best way to relax. It's very hard to feel angry or stressed when you are running over the South Downs listening to the skylarks.
---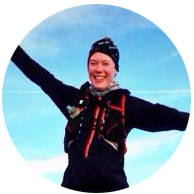 Quite simply, do it! Don't let other people tell you what you can or cannot do.
- Kat Ganley -
Did you enjoy this article?
Sign up to read more like this, see our latest collections, adventure invites and sneak peeks.