Wrap Up Warm and Carry On Camping!
Wrap Up Warm and Carry On Camping!
Posted at 9:00 - 16th October - Sarah Booth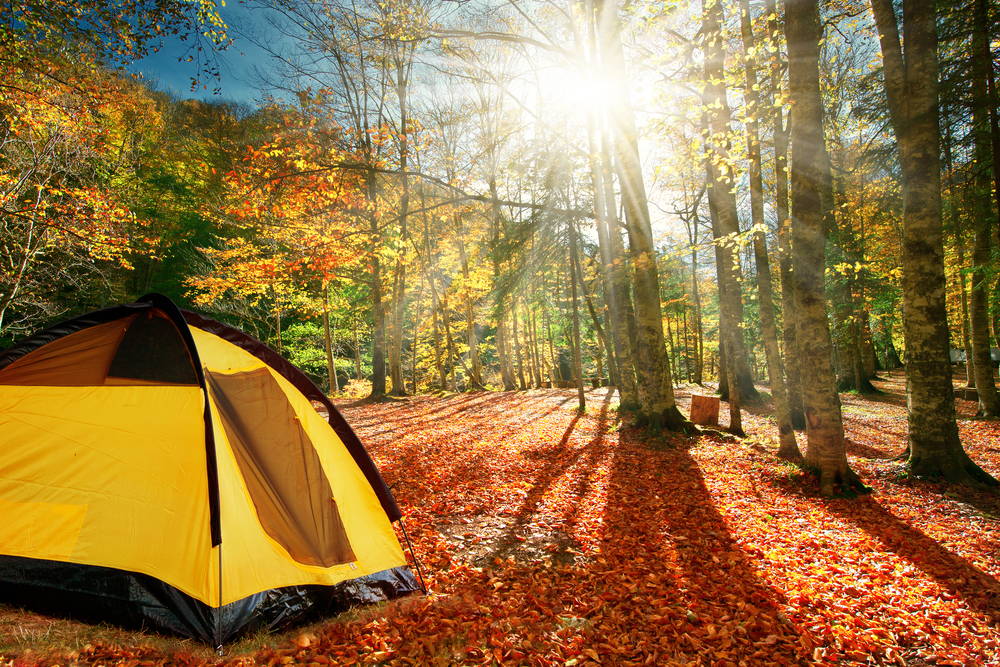 As the days shorten and temperatures drop, canvas across the country gets rolled up and packed away in readiness for the following summer. Yet the rewards of autumn camping are vast, and with the right preparation you can still enjoy fantastic micro-adventures with friends and family in some amazing locations.
Perks of autumn camping include having the entire campsite pretty much to yourself, with no queuing to wash your dishes and free reign of warm showers! You get to visit tourist hot spots without the crowds and there is often opportunity to enjoy or negotiate cheaper rates with campsite owners. You will wake to magical misty mornings, enjoy cosy cuddles in your tent and have the chance to fortify your camping equipment by taking advantage of the 'end of season' sales that populate the pages of search engines from September onwards!
End of season camping is fantastic but preparation is key. To make sure you enjoy your trip we have compiled an ACAI checklist to help you wrap up warm and carry on camping!
Warm, cosy and comfortable:
Invest in a cotton or canvas tent. These are often warmer than your standard polyester tent.

Make sure you take a tent carpet or lots of blankets and rugs with you to scatter over the groundsheet.

Raise your bed/sleeping bag off the ground. Ground temperatures in autumn are chilly and no fun to sleep on.

Make sure you take a 3-season sleeping bag with you to keep you toasty throughout the night. Extra blankets to throw on top are a great idea too.

Hot water bottles in the bottom of your sleeping bag are a lovely treat for your toes.

Stock up on woolly hats, mittens and jumpers for daytime and nighttime.  

Pack micro fleece towels that dry quickly

Take extra cloths to absorb the heavy layer of autumnal condensation in the mornings.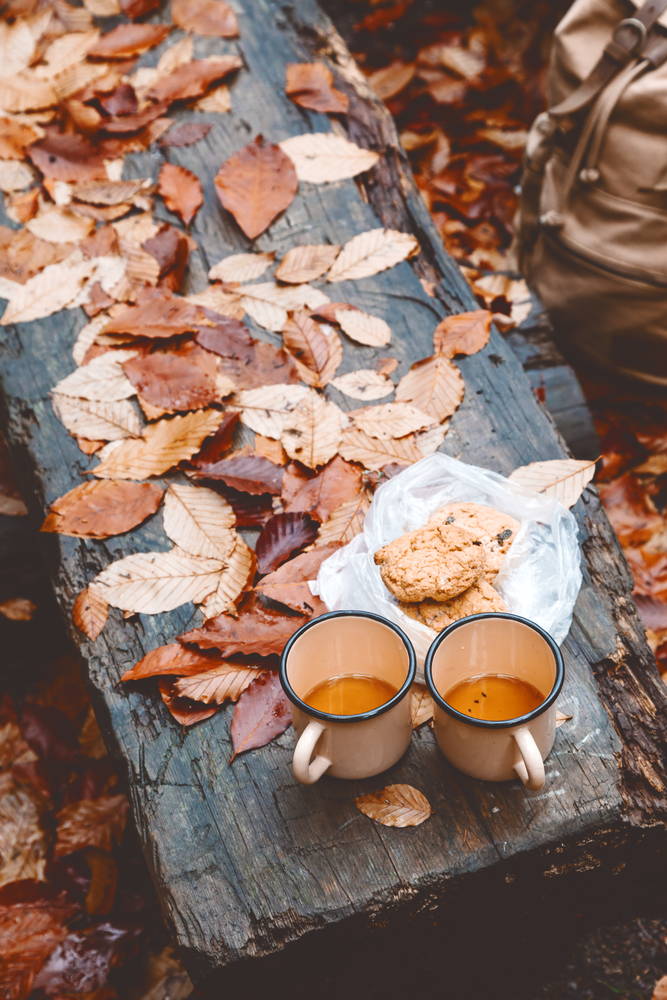 Finally, don't forget to pack your ACAI Thermal Skinny Outdoor Trousers. Our new fleece lined winter trousers are designed speficially for the colder months to keep you warm and cosy yet able to move freely without any restrictive bulkiness. The outer shell is made from our hard wearing nylon material that is rip stop, snag proof and resistant to high abrasions, and with new improved water resistance, these trousers really do make the perfect winter camping companion.
---
Allowing for shorter days is key
'Remember it gets dark early so hit the road in plenty of time to ensure you have enough daylight to pick your spot and pitch your tent.'
- Sarah Booth -
Remember it gets dark early:
Hit the road in plenty of time to ensure you have enough daylight to pick your spot and pitch your tent.

Take extra batteries for your lamps and torches.

Consider paying a bit extra for an electric hook-up, so you can power your lights and even electric radiators to keep your tent illuminated and cosy.

Failing that, go to bed at 7pm and take advantage of the chance to catch up on some rest!
Choose your location wisely:
Rainfall is more prevalent in autumn so before you pitch your tent, make sure it's on high ground and away from the potential collection of rain flow. Waking up to find that your tent has been converted into a paddling pool is definitely not a fun way to spend your weekend.

Pick a site close to home so if it all gets too much you can throw everything in the back of your car, drive home and jump into a warm soapy bath!
If all of the above sounds far too much like hard work, then have a good hunt online for Glamping Deals. Off season prices for tepees and camping pods are often very reasonable and can make planning a last minute micro-adventure much more appealing!
Did you enjoy this article?
Sign up to read more like this, see our latest collections, adventure invites and sneak peeks.