The ACAI Blog
How To Hiking Guide - 5 Reasons to Start
by Sarah Booth on Jan 10, 2019
How To Hiking Guide
5 Reasons to Start
Posted at 14.00 - 10th January - Sarah Booth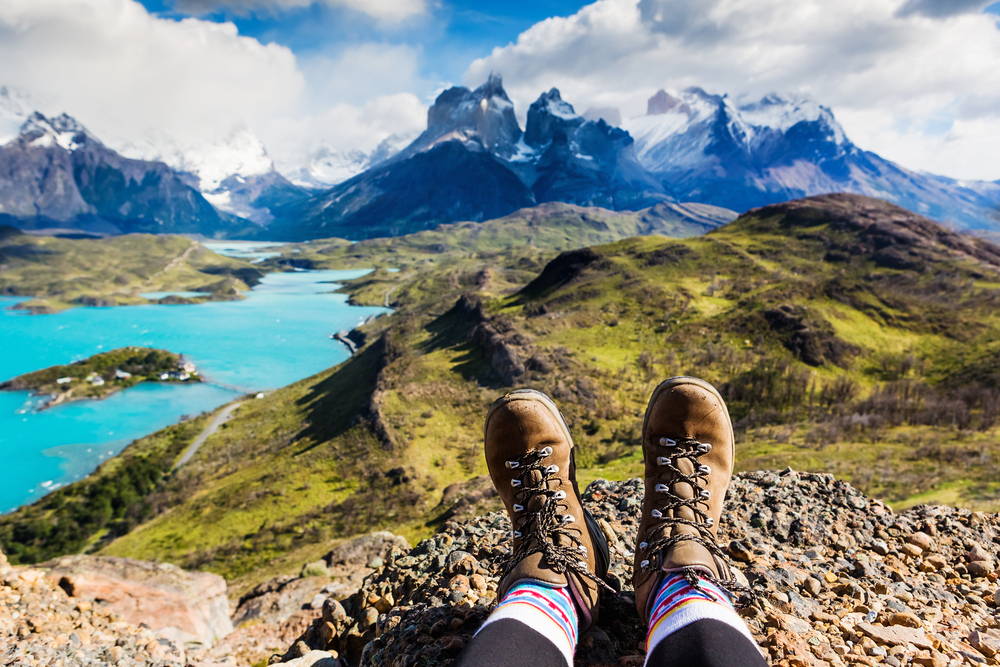 2019 is the year of doing! Putting your dreams into action and conquering your goals; or as we at ACAI like to say, the year to 'aspire, aim and achieve'.
For many of you, hiking is either something that you are already doing and want to get better at, or a new challenge that you want to embark upon. With that in mind, we are super excited to be launching our 'How To Hiking Guide' where over the next 12 months we will share with you valuable information about how to get out there and turn your hiking dreams into a reality.
To get started, we wanted to entice you by highlighting the benefits you will get from hiking – of which there are many - but for ease of reading and maintaining your attention, we've decided to condense these many reasons into 5!
Not breaking news we know, but more and more research is coming out to demonstrate the health benefits of hiking – so much so that doctors in Shetland are now prescribing time in nature to their patients as a way of reducing cholesterol, high blood pressure and heart disease.
Hiking is a great workout, particularly if you are out in the hills facing steep inclines and descents. An hour's hike in challenging terrain can burn around 500 calories and if you are looking to improve your peach then look no further! Hiking is a great way to fire up your glutes, work your quads and strengthen your hamstrings all whilst putting less strain on your joints and muscles than if you were pounding the urban pavements.
Your mental health can also be greatly improved by getting out in nature, and again more research is emerging to show how hiking can help reduce anxiety and depression, increase concentration levels and creativity and even boost memory.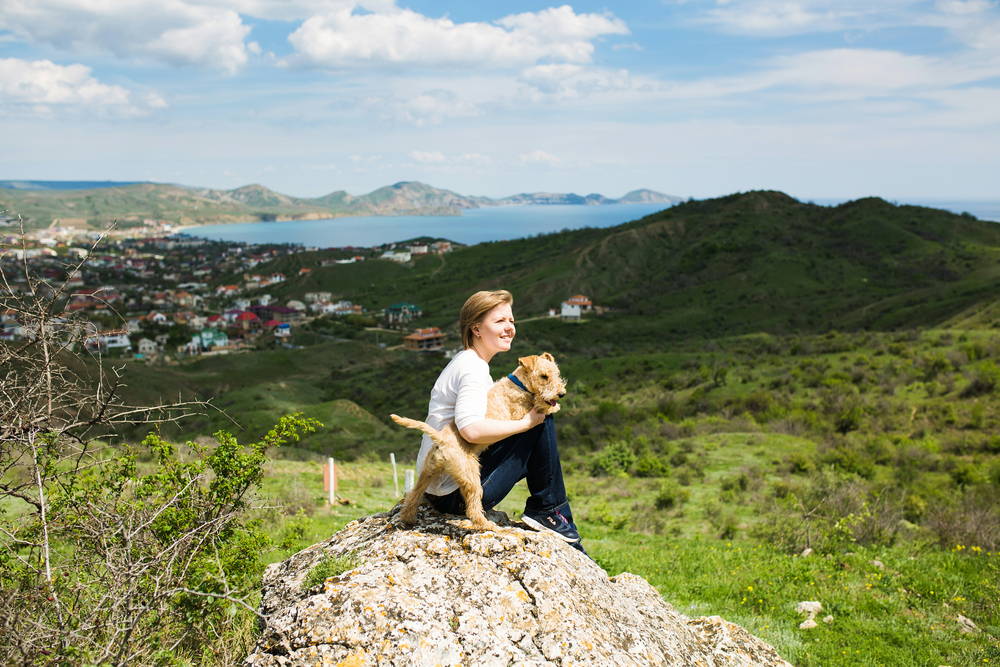 ---
You don't need to be fit to get going. Hiking can start with a walk in your local park, a stroll along a nearby canal or exploring local woodland.
Most of us walk in some shape or form on a daily basis; to switch the kettle on, put the bins out or get to work or school. Hiking is quite simply an extension of these activities!
You don't need to be fit to get going. Hiking can start with a walk in your local park, a stroll along a nearby canal or exploring local woodland. The great thing about the UK is that green spaces are never too far away from our urban sprawls. And if you don't believe us, visit the Get Outdoors Ordnance Survey guys for advice on planning a walking route. 
Hiking is also a sport that requires minimal kit and if you are new to it, a pair of decent trainers will be enough until you start venturing out onto more varied and challenging terrain.
---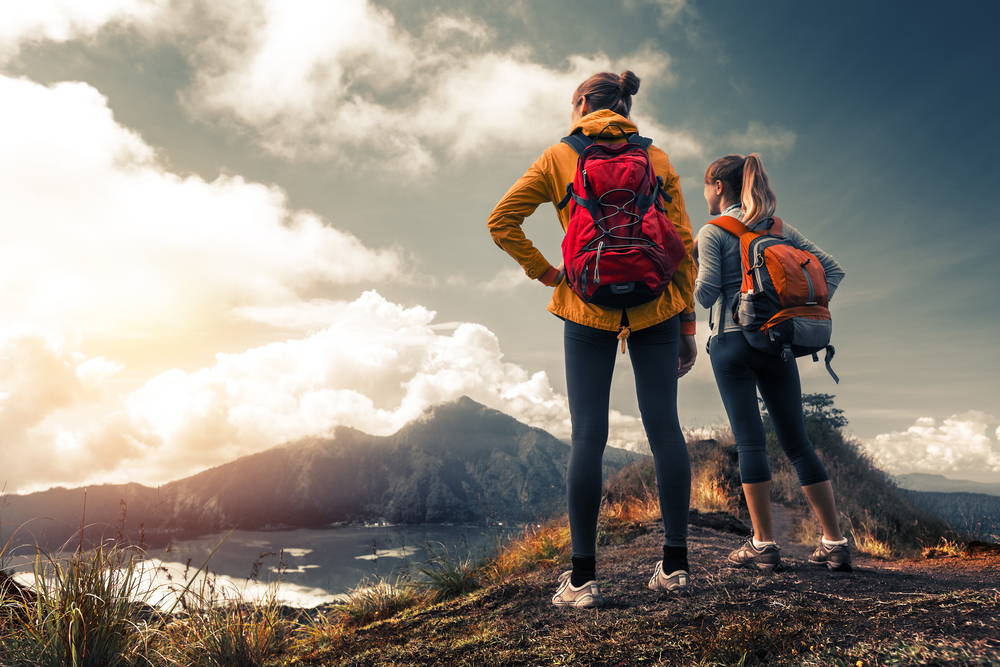 The lack of required kit at the early stages also means it's cheap, which makes it a perfect sport to take up in January. Don't forget your woolly hats, gloves, and cosy jackets though!
Hiking is a great way of getting away from it all and enjoying the peace and tranquillity of nature. However, you don't have to do it alone. Hiking is a great way of spending time with friends and family but equally for getting out there and making new friends. A quick Internet search for 'Hiking Groups in (insert where you live!)' will reveal a number of options from Meet Ups groups, to Senior Walking Groups to University Clubs or Hiking for Singles. The clubs should cater for varying abilities and as well as meeting new people you will be exposed to different areas and routes that you can add to your repertoire.
---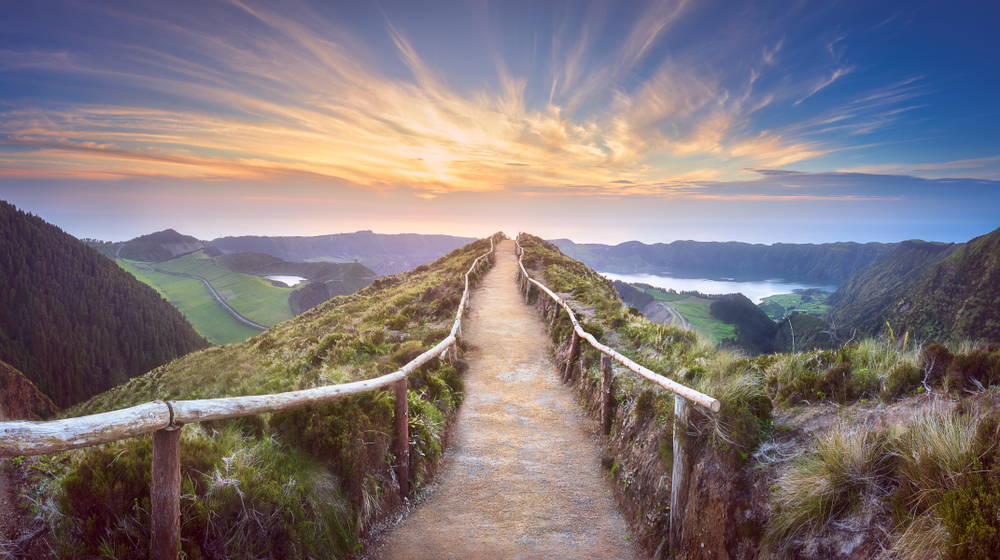 Exploring nature takes you back to basics, eliminates the distractions of modern day life and presents you with what's important. Nature teaches you how to live in the moment, breathe in clean air, slow down and pay attention to the beauty that surrounds you. It helps you appreciate the small things in life like the fragility of a spider's web, the determination of ants, the random shapes of fungi sprouting out of the ground!
Hiking provides the perfect opportunity to disconnect from technology and re-connect with your inner self. The wealth of information that is at our fingertips makes us doubt ourselves more than ever, so switch off your phones and use nature as a chance to meditate, rediscover your gut instincts, and find your own truth.
Finally, in a world that increasingly requires a higher level of environmental awareness, nature shows us the importance of looking after the planet. If you are touched by the beauty of the mountains, entranced by thundering waterfalls and blessed to witness wild animals in action then you are much more likely to feel responsible and play your part in looking after our beautiful world.  
Happy Hiking from Team ACAI!
Read More for Hiking Inspiration
1 comment