The ACAI Blog
Thyme to Find Your Inner Peas
by Sarah Booth on Mar 26, 2020
When Life Gives You Crap, Use it to Make a Garden
Posted at 11.00 - 26th March - Sarah Booth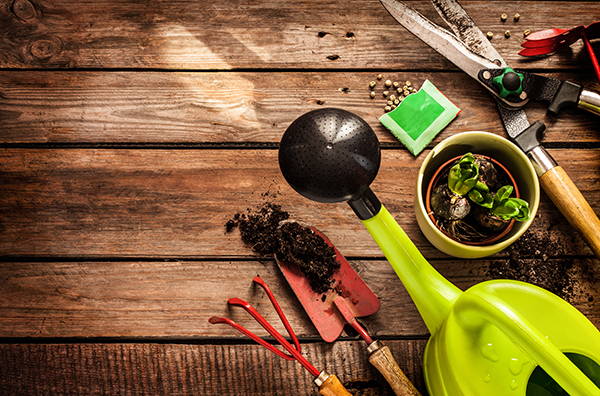 Thyme to find Your inner peas!
Whether you have a plot of land, a balcony or a windowsill; growing herbs, flowers, plants and vegetables give you a sense of purpose and wellbeing – something we all need in spadesful right now!
You can get started with a shed full of tools or a spoon from your kitchen draw…so here's some top tips to get you growing.

Easy to grow, simple to look after and perfect for livening up dinner and drinks!
The most popular herbs to include in your boxes are Mint (great in cocktails), Coriander (for curries), Sage, Thyme and Rosemary (for hearty stews) and our all-time favourite, Basil (good for just about everything)!
You can grow herbs together as long as you remember two rules: avoid mixing those that like plenty of water (such as chives, mint, chervil and coriander) with those that like a well-drained soil (such as rosemary, thyme, sage and basil). Choose herbs of similar sizes for the same pot – a large rosemary will swamp a small thyme plant for example – and select a decent sized box to support the growth of the plants. A 5-litre box is a great place to start.
Spring is the best time to start a veg patch, so why not get digging and produce your own food for summer and autumn. The easiest veg to start off with are salads, radishes, courgettes, beans and beetroot and you can start growing them in small pots inside your home before transferring them to the garden when they have gathered some strength.
Begin by choosing the right spot in your garden (somewhere that gets a lot of sun and is sheltered from the wind) then have fun designing and planning your plot! Remember to dig out old weeds and prepare your soil before you start planting. The soil in your garden may contain too much chalk or clay so it might be better to create some raised beds that you can fill with soil and compost.
Once your indoor seeds are sprouting, transfer them outside, keep them fed and watered and watch your garden turn into a kitchen of goodies.
For more detailed advice on how to get started follow this link from those in the know at Gardeners World.
---

Wild flower gardens are a haven for birds and bees, provide a rainbow of colour and don't require a lot of room to grow. So if you're ready to nurture nature, it's time to get sowing!
Wild flower gardens require a hearty dig to begin with, as the fertile layer of topsoil needs to be removed from your patch to reveal the poorer quality underneath – this is where wild flowers thrive!
After that, simply rake over your soil, plant your seeds and wait for a riot of colour to emerge.
For further tips on sowing your own wild flower meadow take a look at the Wild Flower Garden Expert!
---
20 comments