Hikes Handpicked By You
Posted at 09:45 - 12th September - Sarah Booth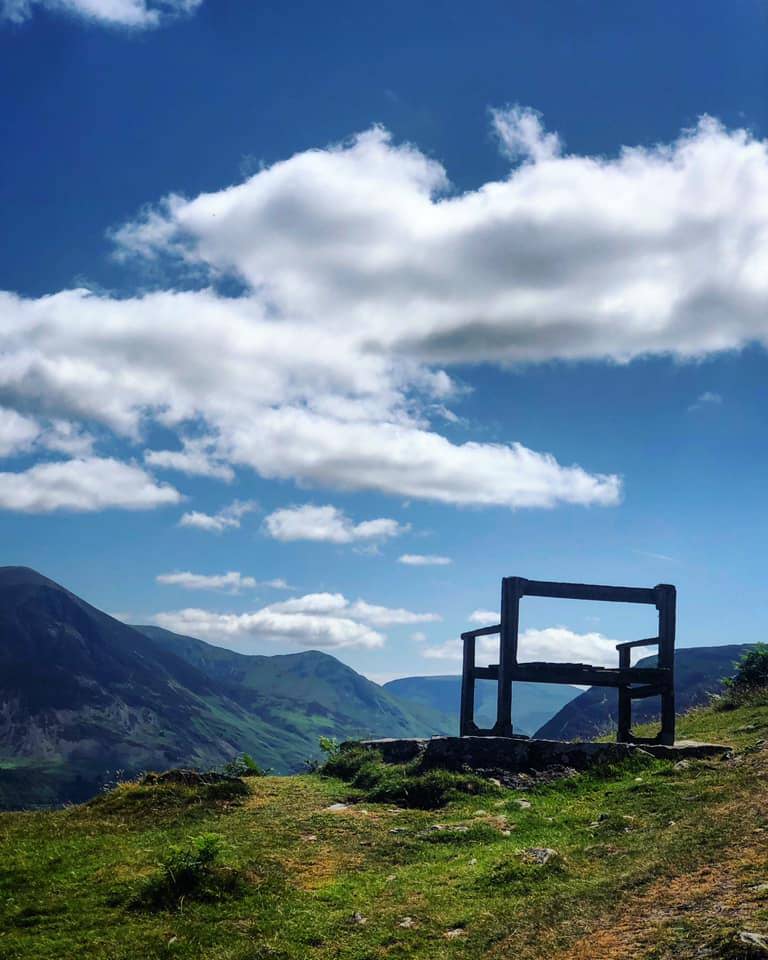 Are you looking for inspiration and ideas for your next hike? Whilst the web is a great source of information and inspiration, there is nothing better than recommendations from people who are out there testing the trails on a daily basis.
This month's blog focuses on hikes picked by you, and we have some absolute corkers!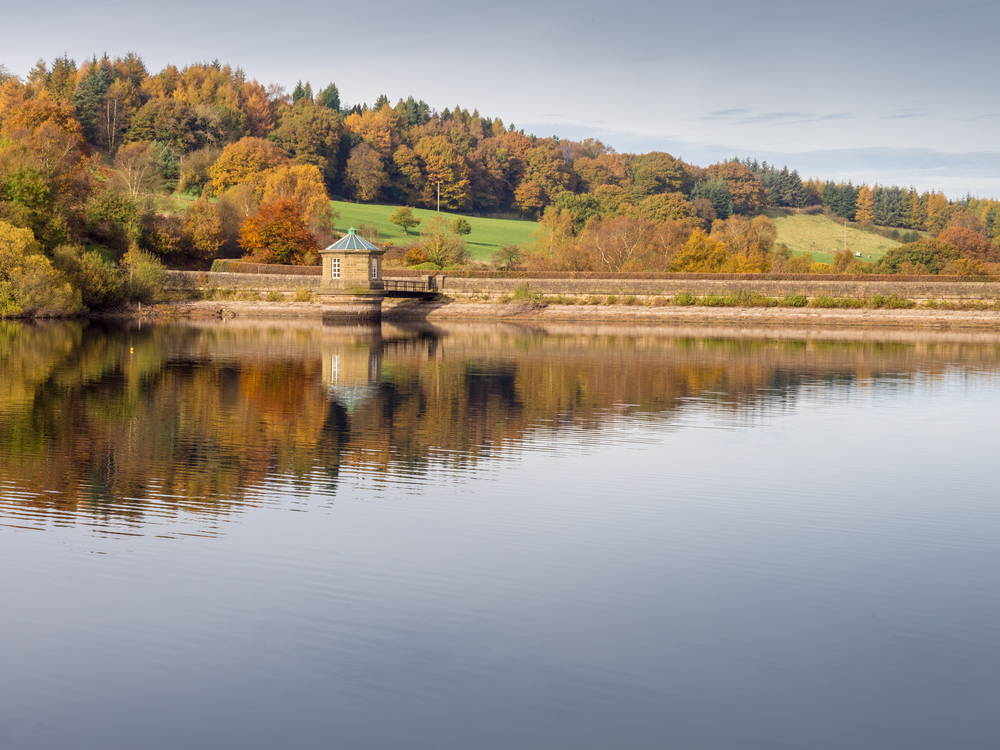 Chosen by Louise Makin because she can walk miles with her dog and he can have a swim.
Fernilee Reservoir is the lower of the two reservoirs in the Goyt Valley (the upper being Errwood Reservoir), and supplies drinking water to Stockport and surrounding areas. The combination of water and woodland (particularly on the western shore) makes this a popular spot for a walk, with enough space for everyone to enjoy the peace and tranquility of the Goyt Valley. Come here in winter, or mid-week, and you'll have it more or less to yourself (local dog walkers excepted).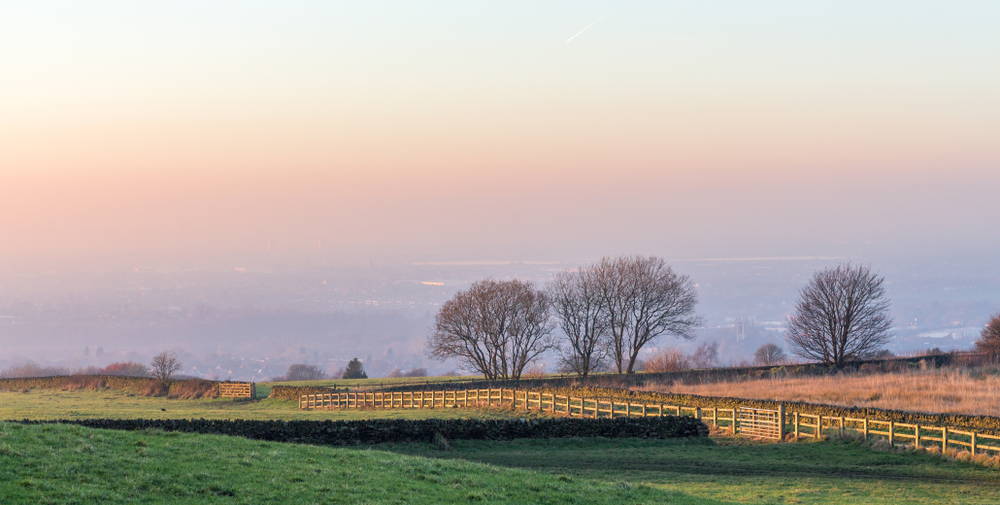 Chosen by Louise Makin because it's a local escape to the countryside.
This country park extends for 200 acres across the Northern and Western slopes of Werneth Low. Only 9.5 miles from the city centre of Manchester, the area is both a haven for wildlife and an area where visitors can find peace and relaxation. The park's location provides panoramic views across Manchester and beyond to Liverpool. The dark blue silhouette of the Welsh mountains can often be seen on clear days, as can the Pennine hills close by.
---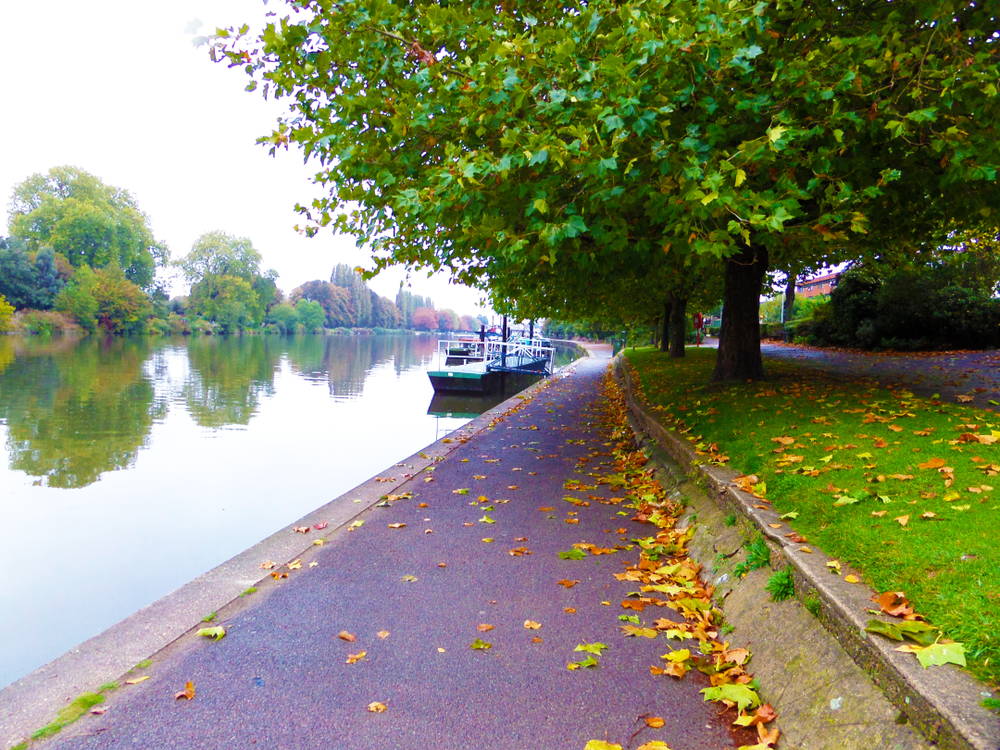 Chosen by Lucy Robinson because it's soothing, and grabbing a coffee by the river after a long hike or bike ride is the best reward!
The Thames Path is a long distance walking trail, following England's best known river for 184 miles as it meanders from its source in the Cotswolds through several rural counties and on into the heart of London. On its way the Trail passes peaceful water meadows rich in wildlife, historic towns and cities and many lovely villages, finishing at the Thames Barrier in Woolwich just a few miles from the sea.
---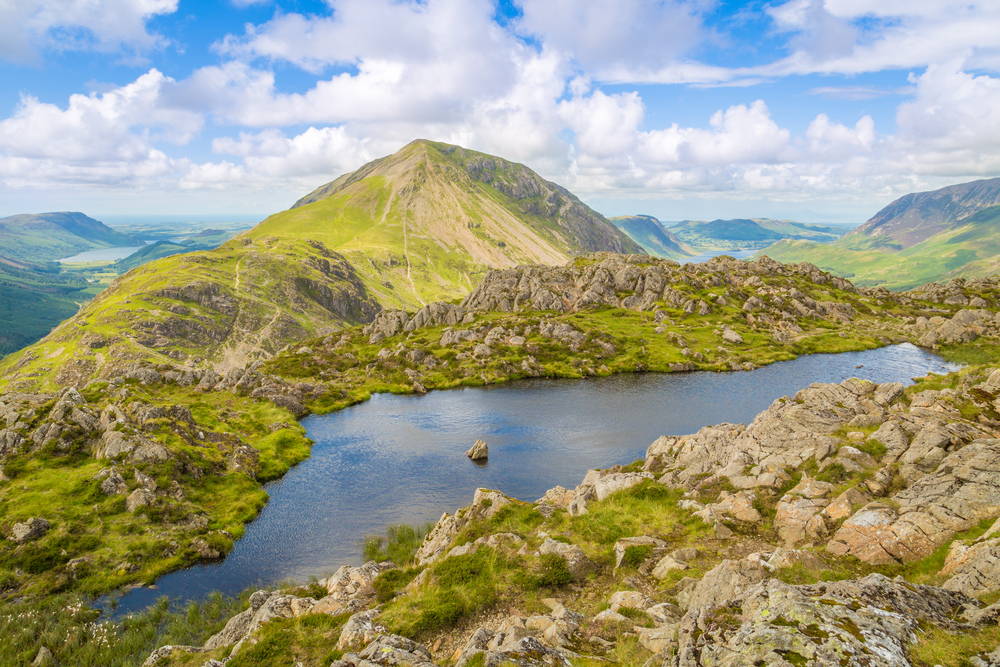 Chosen by Llana Fearns because she absolutely loves this whole area.
Despite its lowly stature compared to its neighbours, Haystacks was a favourite of Wainwright's. So much so that as he requested his ashes to be scattered at Innominate Tarn near its summit!
This walk starts at Gatesgarth Farm, near the head of Buttermere. It climbs Scarth Gap, described by Wainwright as "one of the pleasantest of foot-passes", to the col between High Crag on the right and Haystacks to the left. Then taking the zigzag path up the face of Haystacks it climbs to the summit and wanders over uplands beyond. Dropping down to cross Warnscale Beck, to then follow alongside the Beck to Warnscale Bottom.
---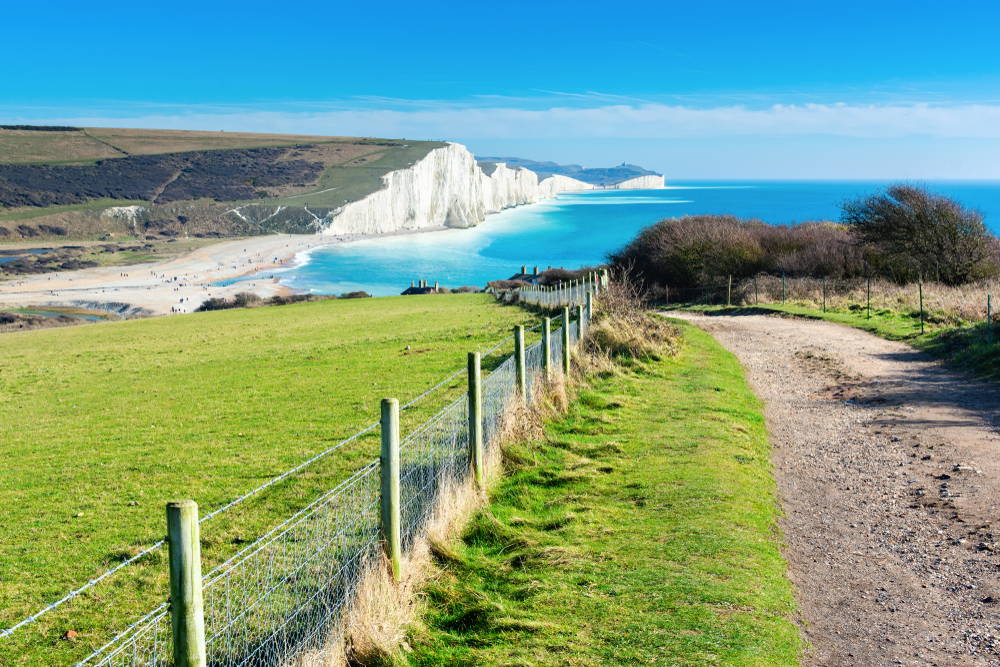 Chosen by Natalie Cherubini because it's a beautiful 10-mile circular route, that give her a great workout!
A long and invigorating walk in the South Downs National Park from the lively town of Lewes, via the impressive Mount Caburn, Firle Beacon and Itford Hill, to the historic village of Rodmell
---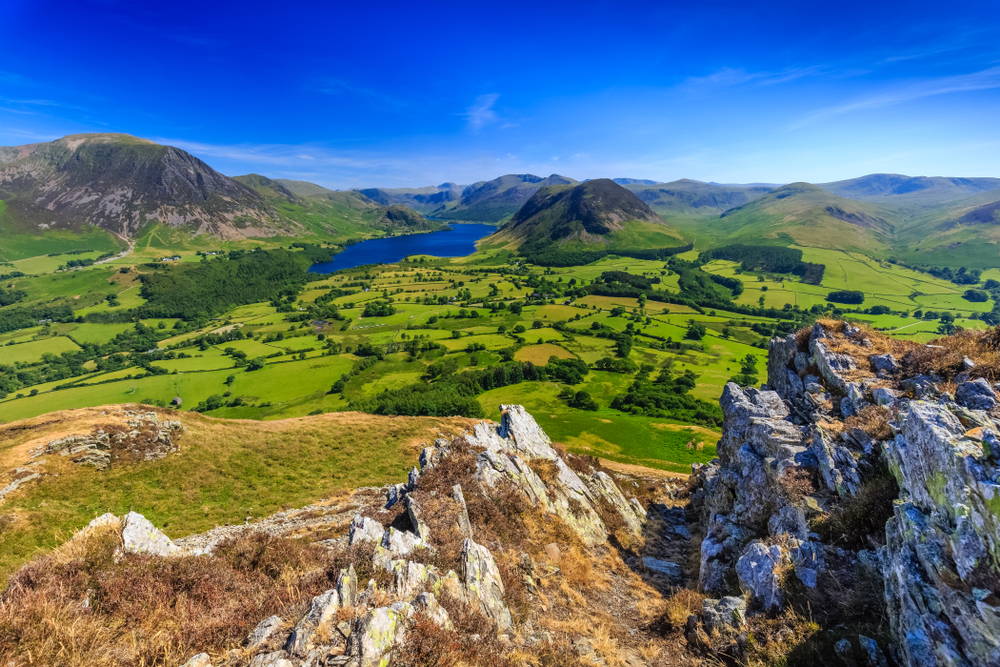 Chosen by Gemma Hitchen because it is simply breathtaking.
Nestled in a wooded valley in the far west of the Lake District, in the Vale of Lawton, Loweswater is a peaceful lake that is often bypassed. At approximately 1 mile in length, 1/2 mile wide and 60 feet deep, it provides an excellent lake circuit for walkers. Loweswater is unique within the Lake District, as it is the only lake that drains towards the centre of Lakeland – to Crummnock Water which it was once joined to. Red squirrels, whose favourite habitat is coniferous, can be found in the locality.
 
Traditional clinker built rowing boats are available to hire from the National Trust Watergate Farm at the south eastern end of the lake. The lake is owned by the National Trust.
---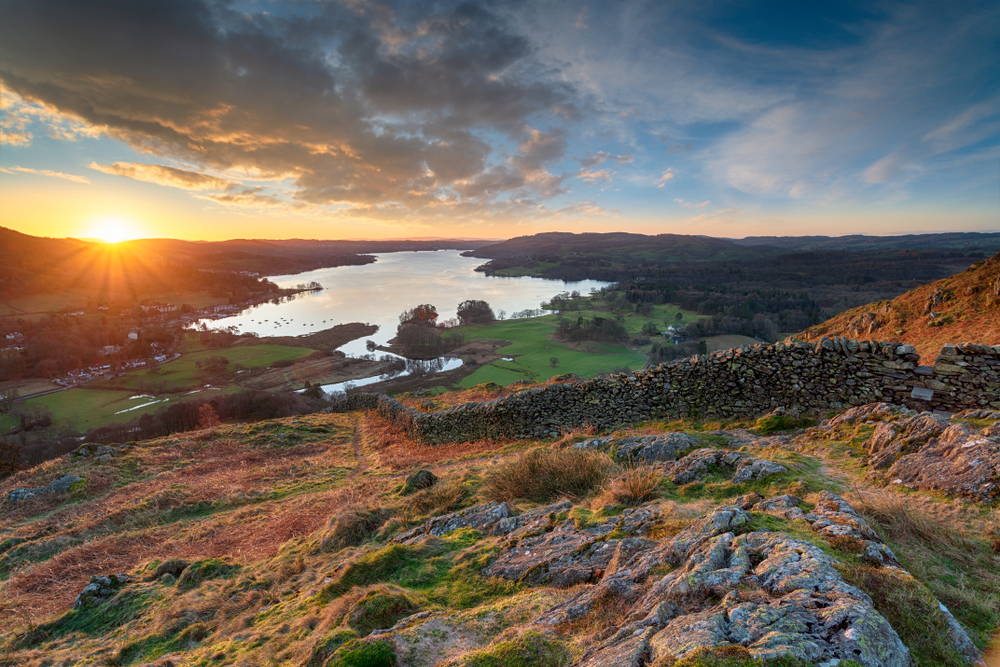 Chosen by Caitlin McCly because this is where her fiance proposed.
You don't have to climb to the top of the highest peaks to experience the magical mixture of mountain and water that makes the Lake District so special. Right on the very door step of Ambleside there is a cluster of little hills that will let you savour this special landscape without having to make a major expedition. The hills in question lie on the western side of Ambleside and form a long shoulder that extends towards the village from the side of Loughrigg Fell. There are a number of summits on this shoulder all of which are worth visiting, pride of place though goes to Todd Crag, a prominent flat topped rocky prow which once scrambled onto gives stunning views right the way down to Windermere. Also up there are a collection of beautifully situated tarns. Some are hidden behind knolls and others such as Lily Tarn are right by the path. Great fun can be had searching them out and each one provides a different and interesting view of the surrounding fells and mountains.
---
Did you enjoy this article?
Sign up to read more like this, see our latest collections, adventure invites and sneak peeks.