Finding the Outdoors at Forty
Finding the Outoors at Forty
Posted at 12.20 - 5th November - Sarah Booth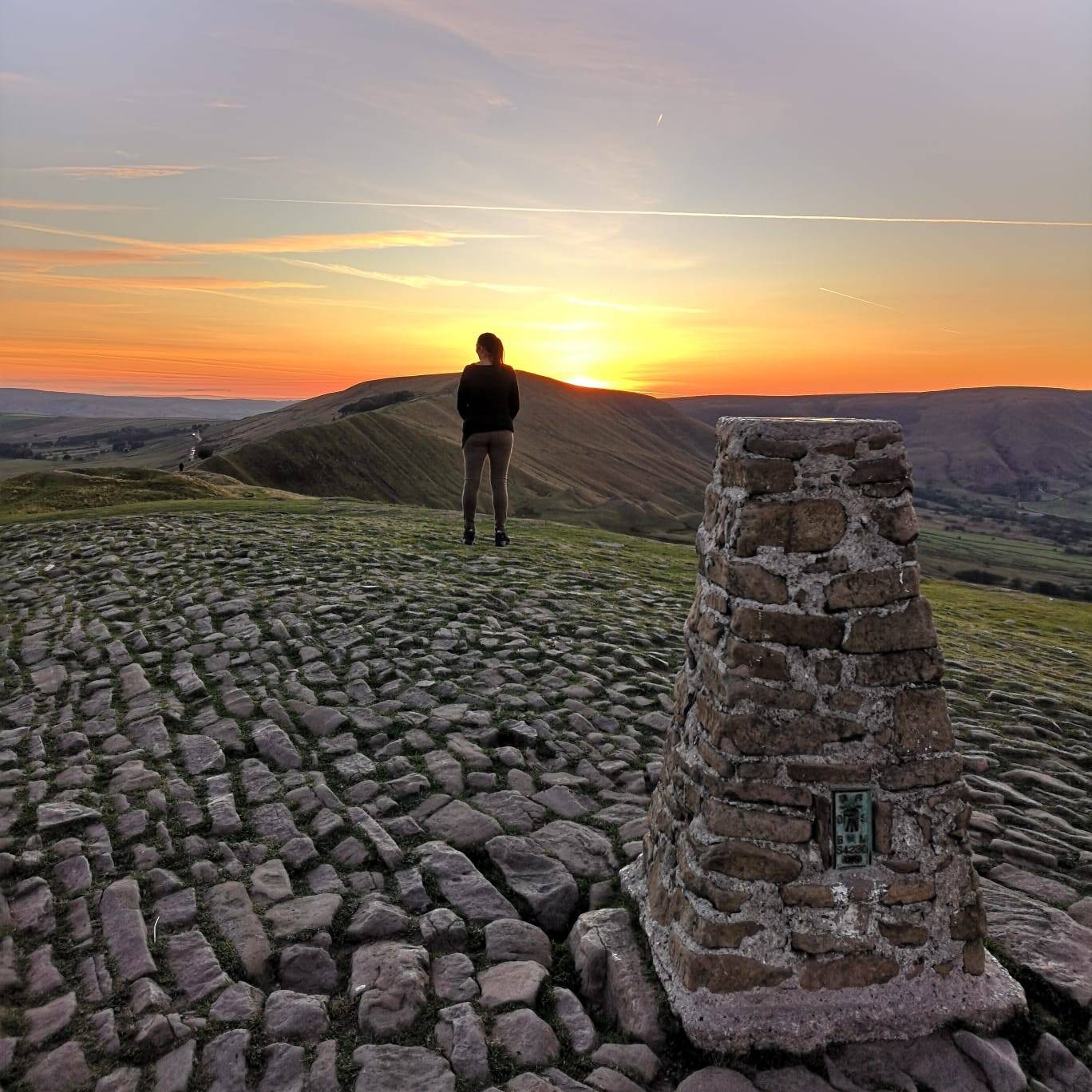 If you spend any time 'hash-tagging' travel or adventure, you will find a plethora of highly stylized pictures depicting exotic landscapes from far-flung corners of the earth often framed by young, beautiful and commitment free women! But delve a little deeper and you will find another generation of beautiful women who after waving goodbye to their twenties and thirties, after navigating their way through study, employment and motherhood, are now discovering the outdoors and the incredible adventures it brings.
Sue and Sam are two ladies who have joined forces to tackle the great outdoors - roaming the Peaks, Lake District and Wales to create epic YouTube documentaries about their adventures of Backpacks and Bruises.
"1 hour later, which felt like 3 at the time, we were soaked to the skin, our waterproofs no longer waterproof and our boots full of water!"
So Sue and Sam, it seems a logical place to start by asking how you two first met?
Sue: We met on the first day of primary school aged 5, and have been making mischief ever since. Through Brownies and Girl Guides, to school trips and teenage roguery, we've never known a time that we haven't been in each other's lives. However, when marriage and children happened our lives took different paths with our main focus being on our families.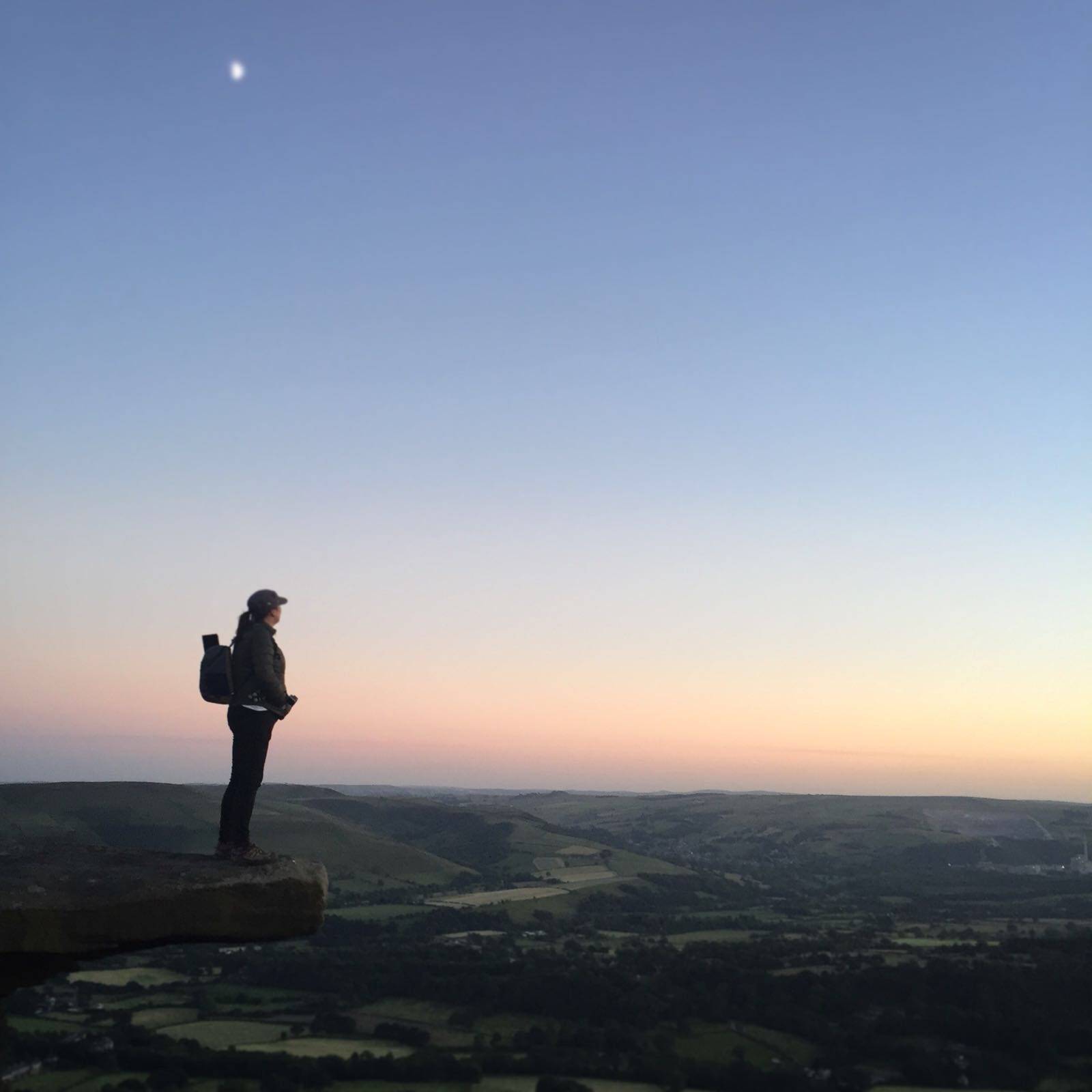 What inspired you to get into hiking and start Backpacks and Bruises?
Sam: I began walking about 2 years ago, just locally to start with then I began looking up at the hills around us. Living in the Peak District there are plenty to choose from. I started with Lantern Pike, not a big hill but at the time I remember it nearly killed me getting to the top. When I got there the sense achievement was amazing and once I had managed to get my breath back, the views were WOW!! I then looked across and saw my next hill and went on from there. I started posting pictures of my walks on Instagram when Sue messaged me saying that she wanted to come.
Sue: I'd done a couple of solo walks the weeks before we arranged to meet up. I've always loved being outdoors but my family were not feeling the same enthusiasm as me anymore. I'd seen Sam's photos on Instagram and knew I wanted in!
We arranged to meet on the 25th Feb 2017 at Ladybower Reservoir and planned to go up and across Derwent Edge. We thought we were prepared – me in my husband's waterproofs, and Sam in leather gloves. The weather wasn't great but we still went for it. We passed a couple that had turned back as they said the conditions on the edge were treacherous. We looked at each other with a cheeky grin - we would not be defeated by a bit of rain! We continued up, skipping through puddles and singing show tunes. As we reached the ridge, the sky turned black and it was raining so hard, you couldn't see in front of you. We hid under the rocks at the trig point and ate our now soggy sandwiches; Sam's hands black from the dye in her leather gloves! Still smiling we decided to get our heads down and get across the ridge. 1 hour later, which felt like 3 at the time, we were soaked to the skin, our waterproofs no longer waterproof and our boots full of water. Sam's iPhone took its final breath and died in her hand. As we dragged ourselves back to the car in silence, we muttered our goodbyes and headed in our separate directions.
Sam: I didn't think I'd hear from Sue again after nearly killing her on that ridge. But to my surprise I got a text 3 days later saying, "let's do that again."
A few weeks later we met. We'd already documented that first memorable adventure to show family and friends what we were up to and by the third video we were joking about having our own YouTube channel. Before we knew it we were actually thinking of channel names and with our black and blue limbs, Backpacks and Bruises was an obvious choice!
---
"We have complete trust, and encourage each other to achieve and experience new things."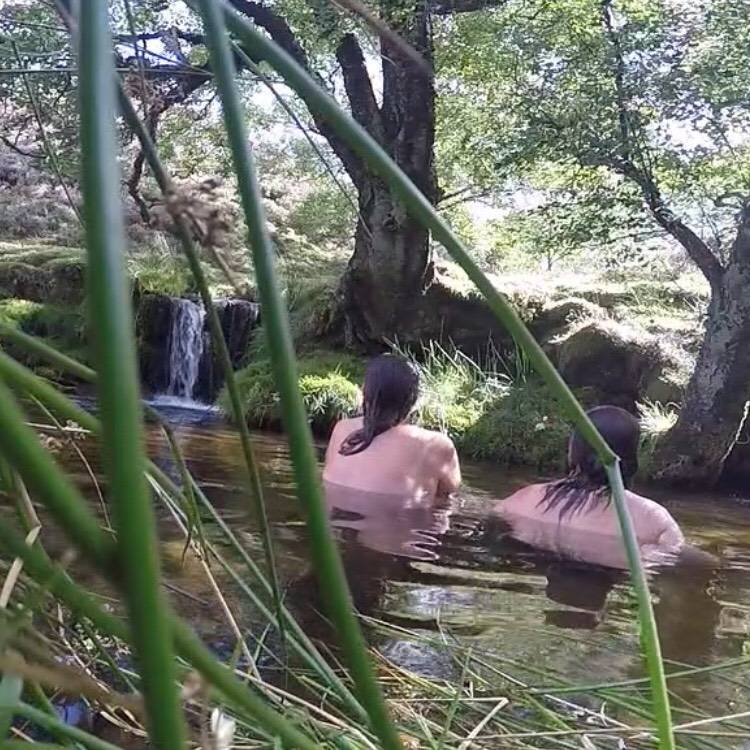 As a two-woman team, you must bring different traits and characteristics into the mix. Can you describe each other's strengths and weaknesses and why you work so well as a team?
Sam: Sue is witty, kind and full of enthusiasm. She is also part mermaid; we can't walk past any water without her testing the temperature or getting in! She's very calm and level headed when needed. When we do occasionally take a wrong turn in the middle of nowhere I have a tendency to start panicking. Sue remains calm and talks us through how we'll get out of said situation. We work well as we have complete trust, and encourage each other to achieve and experience new things, often finishing with a little dance of pride and victory at how awesome we are. Sue's not only my best friend; she's my hero.
Sue: I think we are alike in so many ways; our sense of humour is definitely the reason our friendship has lasted over 38 years. We don't offend easily and I can't remember a time that we've ever had a falling out, so bringing this to the table with regards to the channel makes us the perfect adventure partners. I trust Sam completely, and we've had some hairy moments on the hills. Since we've discovered the outdoors together I'm still learning a lot about my friend, when you hear her talking on camera sometimes you'll hear her say she can't do something like the wild swimming for instance, I've learnt she's not telling me she can't do it, she's telling herself to face her fears head on, and she's conquered a few let me tell you.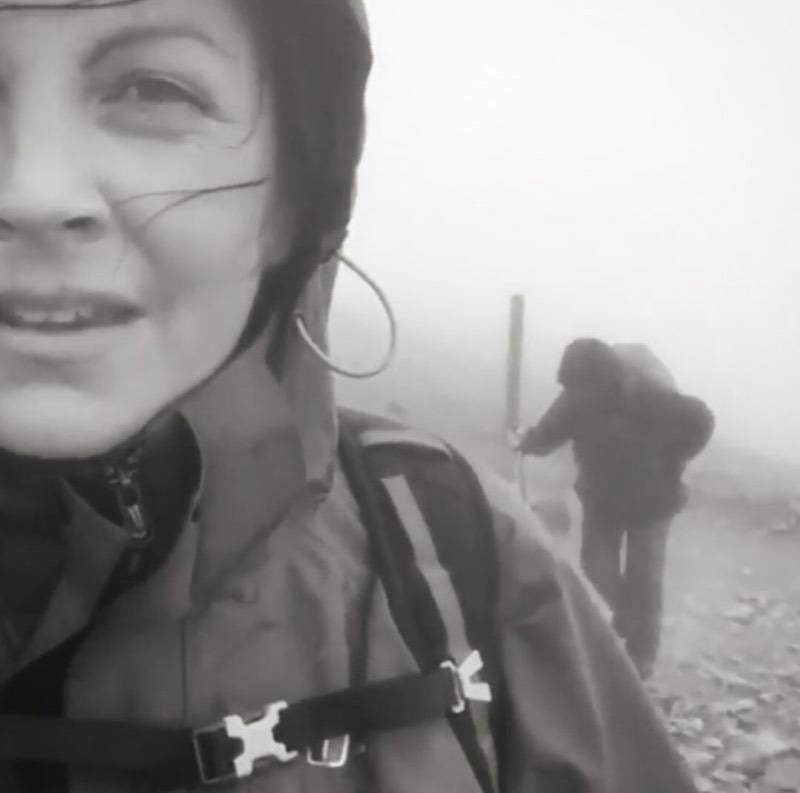 Do you have a trip that stands out as being the most memorable to you?
Sam and Sue: Snowdon!
Snowdon was our first mountain. We knew it would be challenging and we couldn't wait. We planned for cloud and a bit of rain (it was Wales after all) but hadn't planned for what would happen next! Zero visibility, horizontal rain and 70mph gusts of wind, which would drop us to our knees. People were turning back but we persevered. We had come to summit and weren't leaving until we had reached it.
After 3 ½ hours of fighting the elements we made it. Our waterproofs were no longer waterproof, our souls were destroyed and with a fear of hyperthermia setting in we had no time to celebrate our achievement. After a quick picture at the top, we turned round and made our way back down in silence. As we reached the bottom, the clouds cleared and the sun showed its face! We could have cried, but instead started laughing hysterically like two crazy ladies. Our knees were aching and our faces were burnt with the wind and rain, but we'd never felt so alive. We hadn't made it back to the car before we had planned our next adventure - Scafell Pike, which we ticked off the to do list in spring this year.
You both work full time, you're mums, and you both have pets! How do you manage to fit everything in and make time for your walks?
Sam: We often ask ourselves the same question! Monday to Friday is filled with work and playing taxi drivers to our teenage kids, along with all the fun stuff, washing and ironing etc. I think that's what makes our days out essential.
Sue: We don't always get the balance right to be honest, who does? Work, family, home and play are always tricky to juggle but luckily we both have families who encourage and support our adventures. I try to coax my son out when I can, but at 16 he seems strangely embarrassed seeing his mum bounce around and get excited by giant rock formations
"We are inspired by people who have a glimmer of rebellion in them, people who go against what you should be doing 'at this age'."
Who inspires you most in life?
Sam and Sue: We are inspired by people who have a glimmer of rebellion in them, people who go against what you should be doing "at this age". Inspiration has come from those who document their lives and experiences, for example the wonderful and interesting women that we've been following on their solo wild camps and personal quests - trusting their instinct, proving and overcoming obstacles. We hear, and have experienced ourselves, that adventurous women are told 'it's too dangerous to wild camp', or that 'hiking alone is not safe', yet everyday women are making changes and embracing new and exciting experiences either solo or like us, as a collective. All of this encourages us to continue what we are doing and hopefully inspire others along the way.
What message would you share with other women who are in the same position as you and are looking for something they can get their teeth into?
Sam and Sue: Don't over think it. A couple of years ago we just grabbed a coat and went for a walk! The benefits of the outdoors are a boost to mood, energy levels and overall wellbeing. Embrace the elements and breathe it all in. It's all about making time for you. Don't make excuses, everyone has a busy lifestyle, find your time however limited and start your own adventure whatever that may be.
To follow Sue and Sam on their unfolding adventures please subscribe to their YouTube Channel Backpacks and Bruises.
Did you enjoy this article?
Sign up to read more like this, see our latest collections, adventure invites and sneak peeks.