How One Woman's Adventures Built an Adventure Community
How One Woman's Adventures Built An Adventure Community
Posted at 11:00 - 27th November - Sarah Booth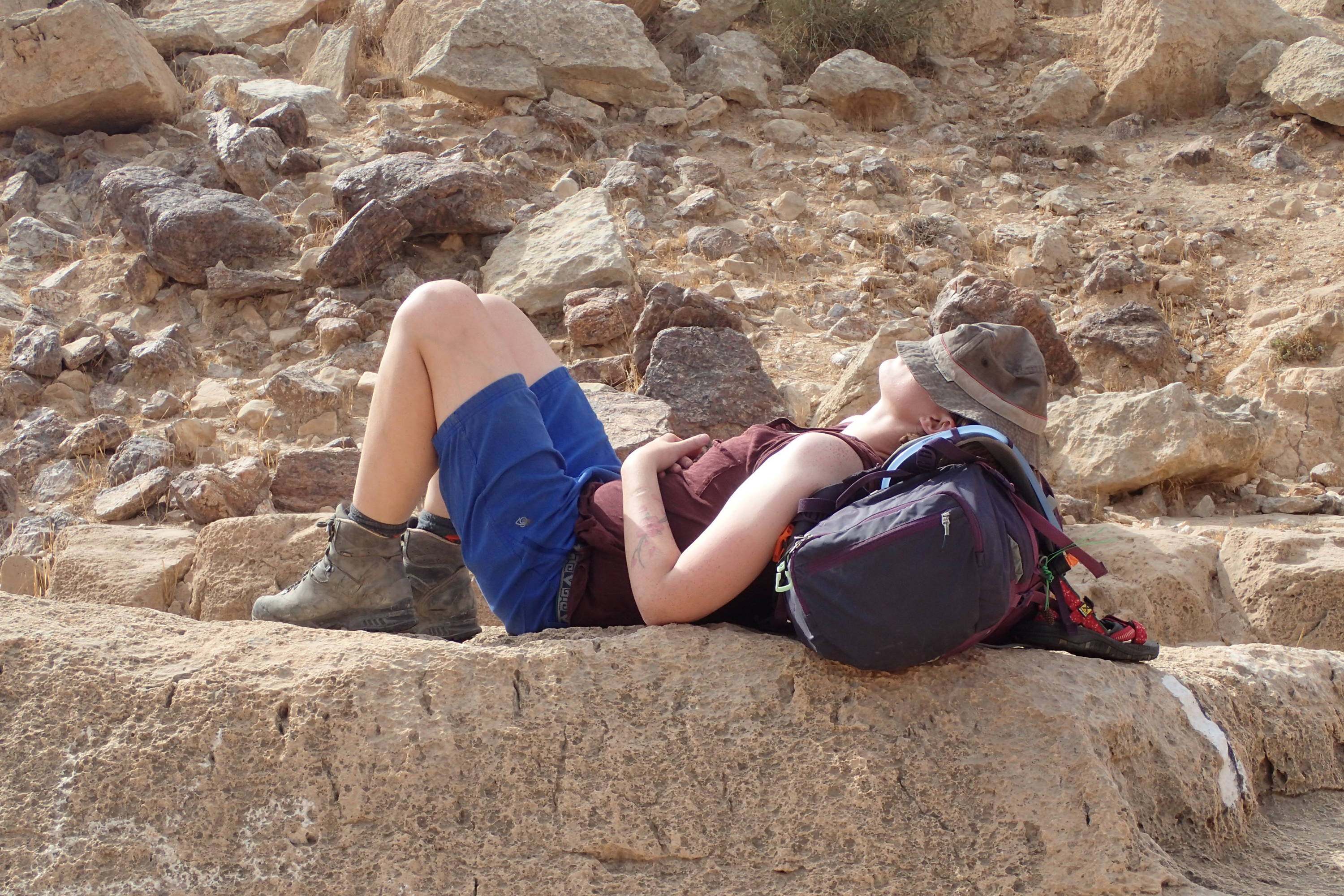 When you are introduced to the Love Her Wild community you instantly feel the warmth, support and honesty of a group of women who are hugely passionate about sharing their adventures and experiences in the outdoors. At the helm of this group is an inspiring lady called Bex Band who quit her job as a teacher to bring together 'ordinary women, to do extraordinary things'. In this interview we explore how Bex's own adventures encouraged her to start up this incredible community. 
"You can ignore all the rules and advice and find your own way in adventure."
Your personal blog is titled 'Ordinary Adventurer', what made you choose that title and how does it describes you?
When I started going out on adventures and getting outdoors (3 years ago) I felt like I didn't fit in. A lot of the adventurers I saw at events or in the media, were tough bearded men who often came from very different backgrounds than me. I'm an ordinary girl from Basingstoke who comes from a very un-outdoorsy background. I wanted my blog to represent that and to show that you can ignore all the rules and advice to find your own way in adventure.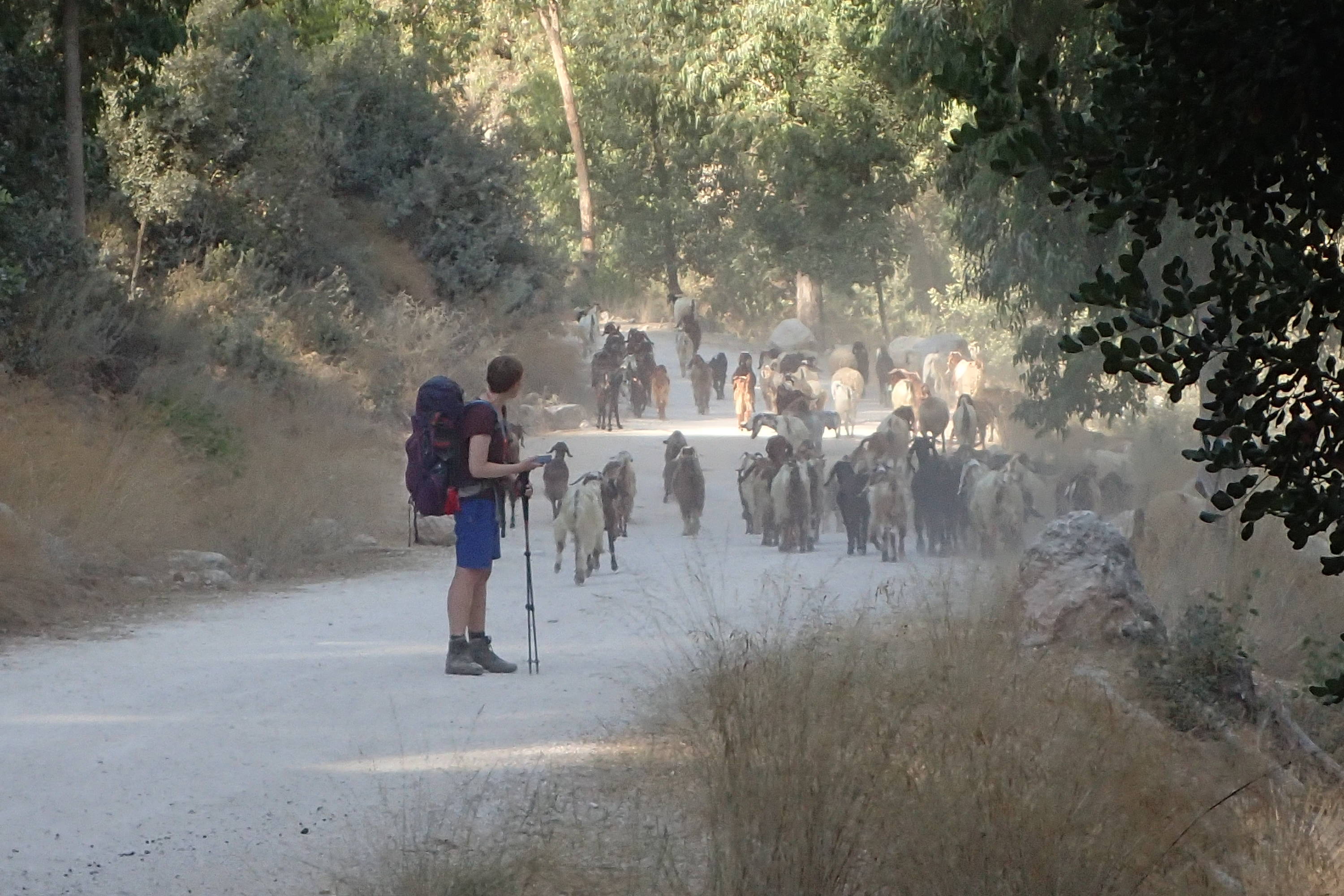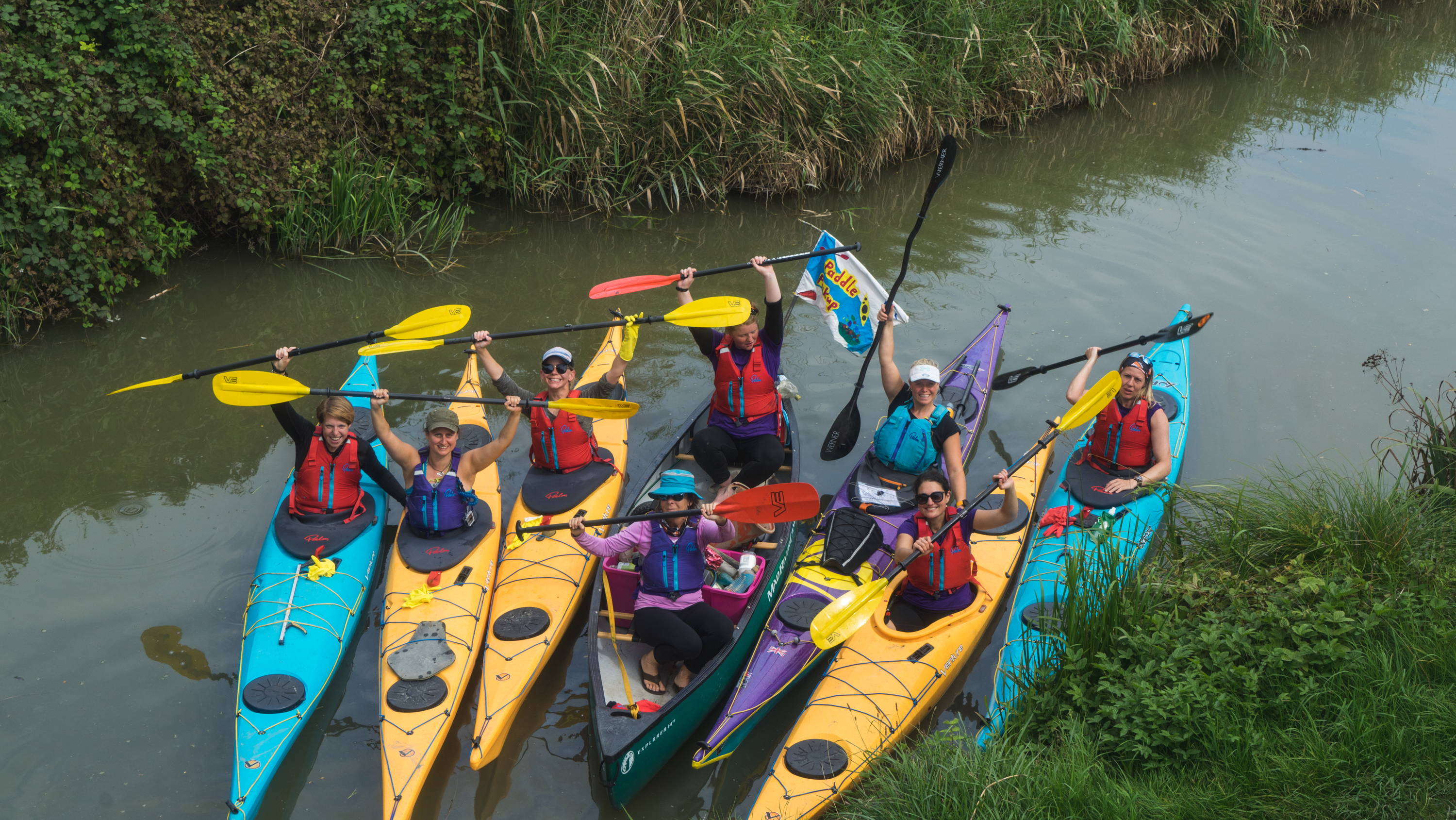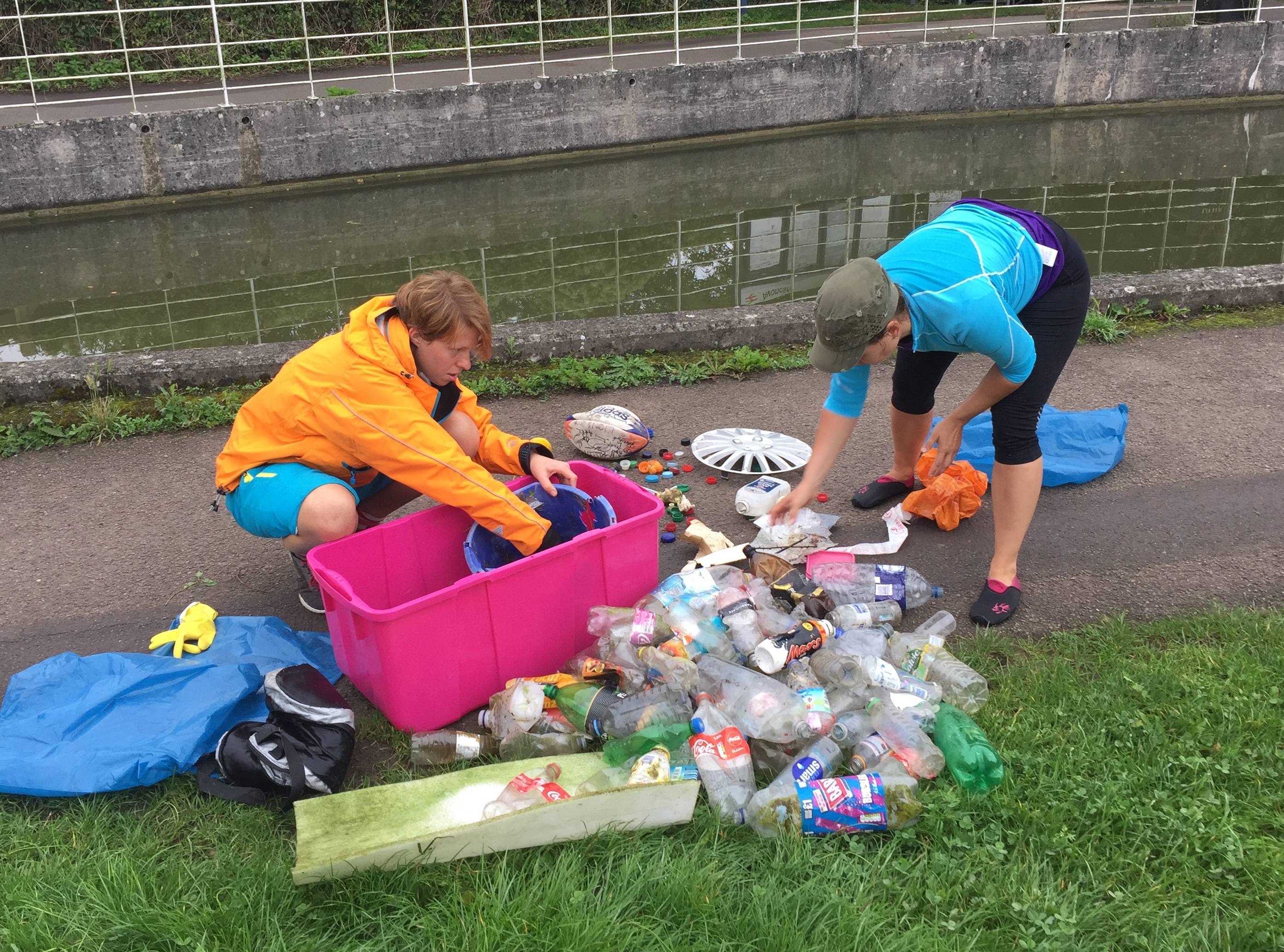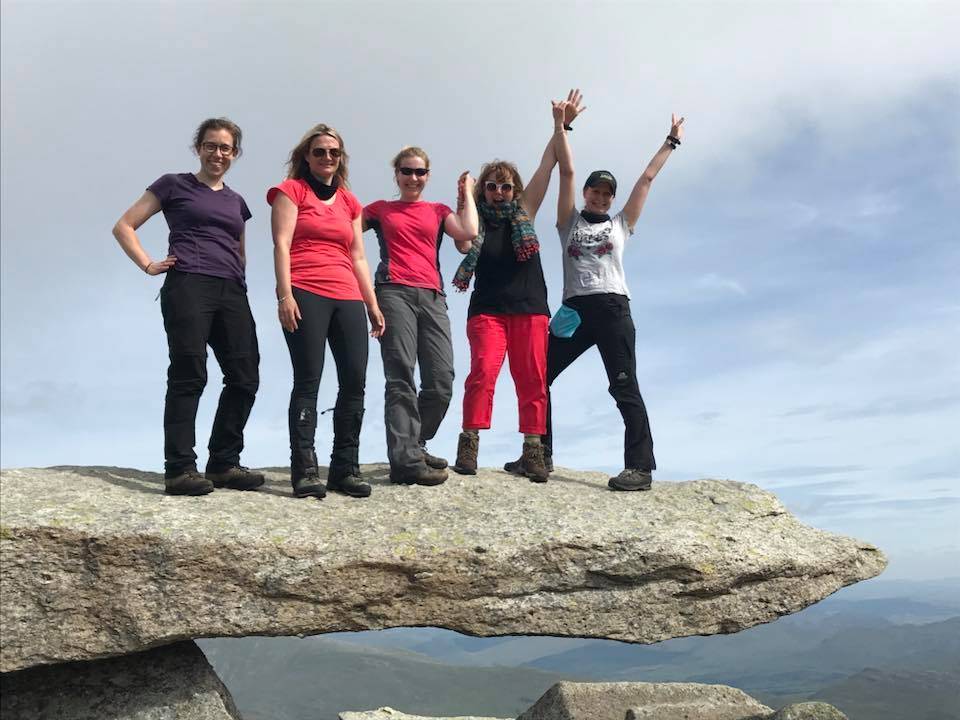 Your first adventure was in 2016 when you decided to hike 1000kms across Israel. What was your motivation for choosing this as your first challenge?
My husband is from Israel and I'd heard about this new trail that went the full length of the country and was 1000km in length. As soon as I heard about it I couldn't get it out of my head. I loved that I didn't know anyone who'd done it before so couldn't make any comparisons, so I just went for it.
At the time I felt like I was doing very well with life (in that I had everything a successful adult is meant to have) but that it just wasn't for me. I really struggled with 9-5 routine and finding work that I enjoyed.
Walking across a country with very little experience seemed like a logical solution to shake up my life and send me in a new direction!
You describe the trail as varied, beautiful and rough around the edges – what was the most memorable part of this hike for you?
With any journey like this, there are pockets of memories that come to mind. From having a melt down early on because I'd taken a wrong turning and added hours onto my already long hot day, to being woken in the night by a fox trying to break into my tent to get at my food. To seeing the sunrise in the desert from the top of a view point in vast nature miles away from civilisation, to meeting wonderful people along the way.
It really was a very varied walk with green mountains, coastline and desert. The fact that so few people have hiked it, means things don't go as smoothly as they would on a more popular, well travelled trail (like the Pacific Crest Trail)…..although this definitely added to the adventure!
---
"After the trek it was really hard stepping back into 'real life'. In comparison to long-distance trekking, life felt noisy and hectic."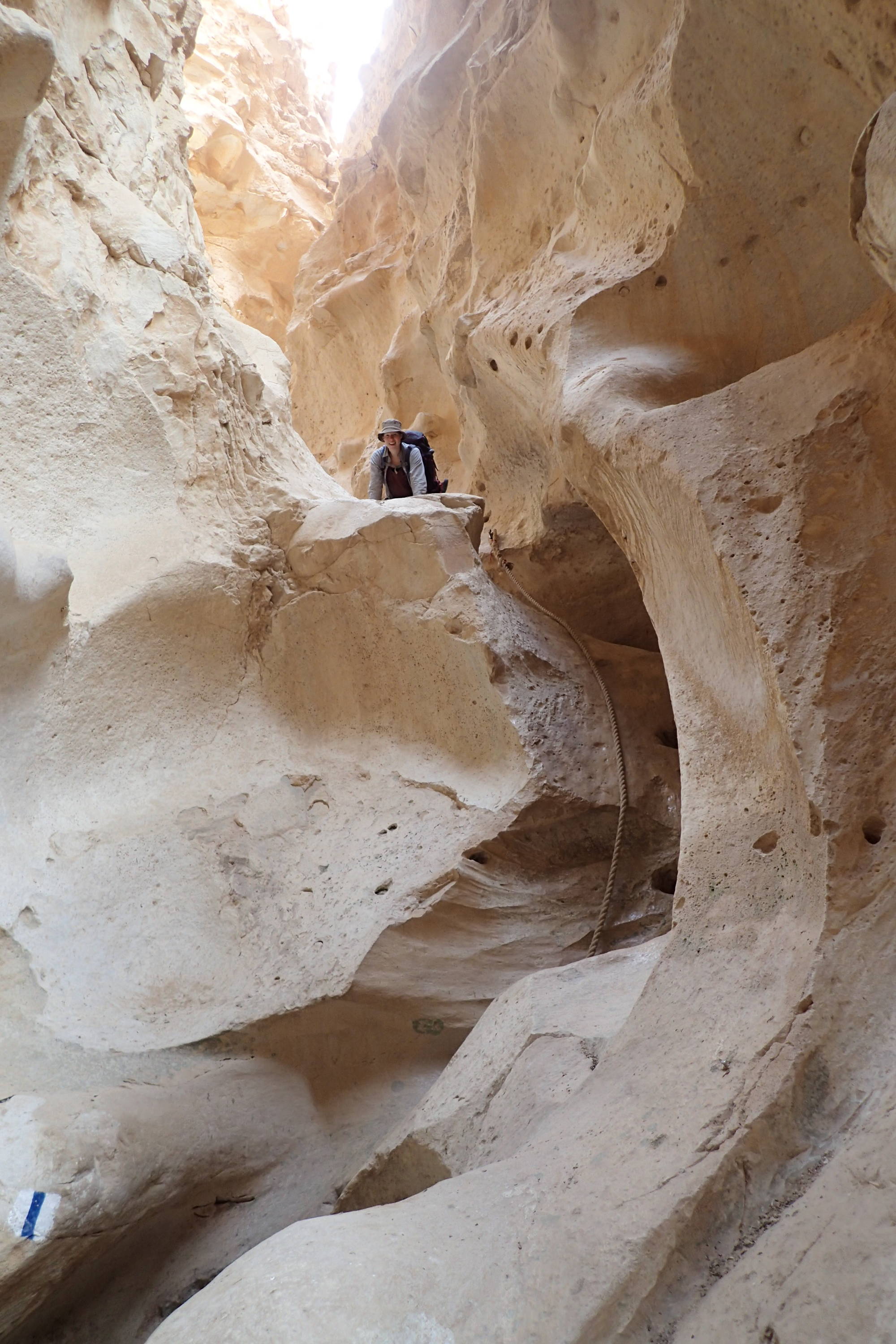 How did this adventure change you as a person?
It changed me in so many ways. Mostly it gave me a huge amount of confidence and self-belief. The time away in nature gave me space to reflect on what was important to me and what I wanted to do in my life.
After the trek it was really hard stepping back into 'real life'. In comparison to long-distance trekking, life felt noisy and hectic. I have really struggled with consumerism since and the amount of damage that is being done to our planet.
After finishing your Israel Walk you took the decision to set up your business 'Love Her Wild'. What was your motivation for doing this?
When I started getting outdoors I went on a few courses to build my confidence and skills. They actually left me with less confidence as I unfortunately experienced sexism. I always seemed to be the only woman in the group…this in itself would never normally bother me except it was always such a 'thing' that I was the only woman. I was being treated differently.
I also really struggled with the competitiveness of the outdoor and adventure scene. For me it really sucked the fun out of everything. So I wanted to do something about it! I wanted to create a supportive space where I could meet like-minded women who were just interested in having a good time and looking after the planet….and so Love Her Wild was born!
What do you love most about the 'Love Her Wild' community, and what is your vision for the future?
I just love the incredible women I've had the pleasure of meeting and adventuring with. It really is an amazing community and I've made some great friends for life. My hope is that I can continue to provide adventure opportunities and to keep building confidence so that more women can experience the benefits of getting outdoors adventuring.
---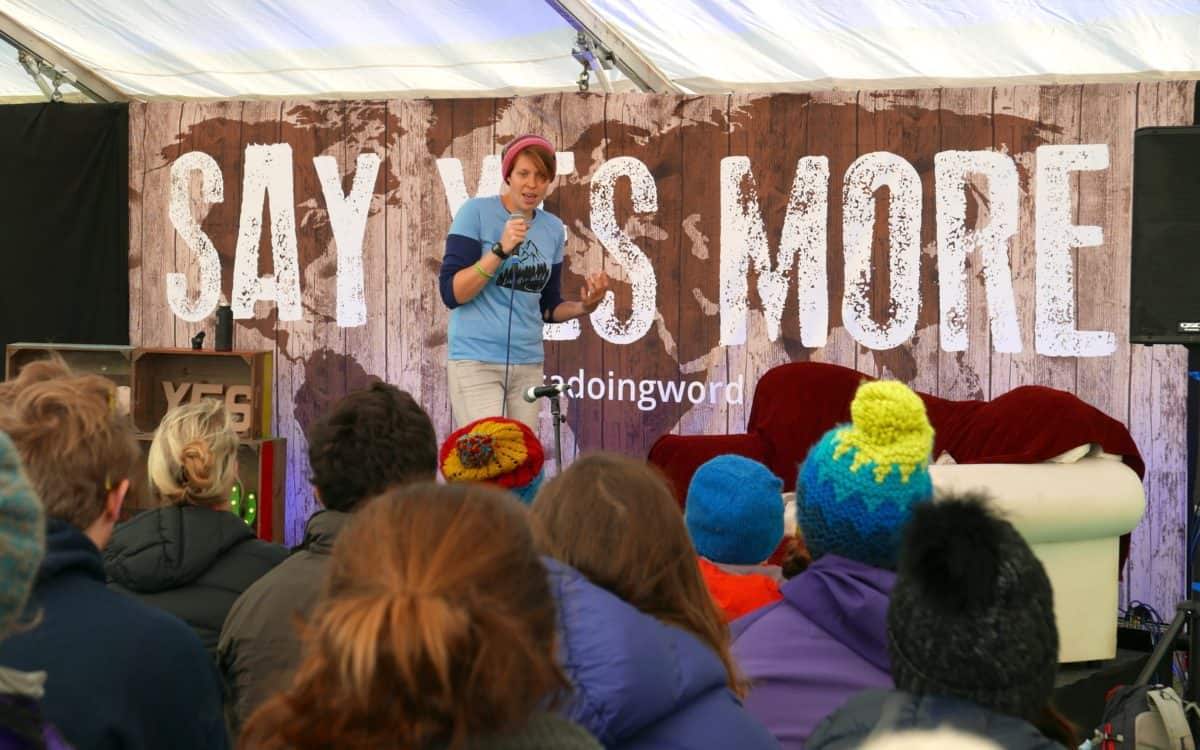 Your most recent trip was to Kick Scoot the Pacific Bicycle Route, which is 1848 miles across 3 US States. Why a Kick Scoot, and what were the benefits and drawbacks of this mode of transport?
That was a very fun expedition! I did this with my husband because we wanted to do a long distance journey together and to use it to help build a school in Tanzania.
We choose kick-scooters because they are really fun to ride. Plus when fundraising you want to stand out….and we definitely did! What's great about them is they are so adaptable to all situations from being in busy cities to roads or bike trails. It is much easier to stop and chat to people on a kick-scooter versus a bike plus everyone wants a go!!
The downside is they are rubbish at going uphill. You have to get off and push!
What was the biggest challenge you faced whilst doing this trip?
We were kick-scooting for 3 months in total. Towards the end of the trip I was getting really tired. Physically from kick-scooting all day but also mentally from meeting and staying with new people each night and working out the daily logistics. It was a huge project with the fundraising as we were also giving talks and doing fundraisers along the way. I wouldn't of done it any other way though. It was tough but just an incredible experience!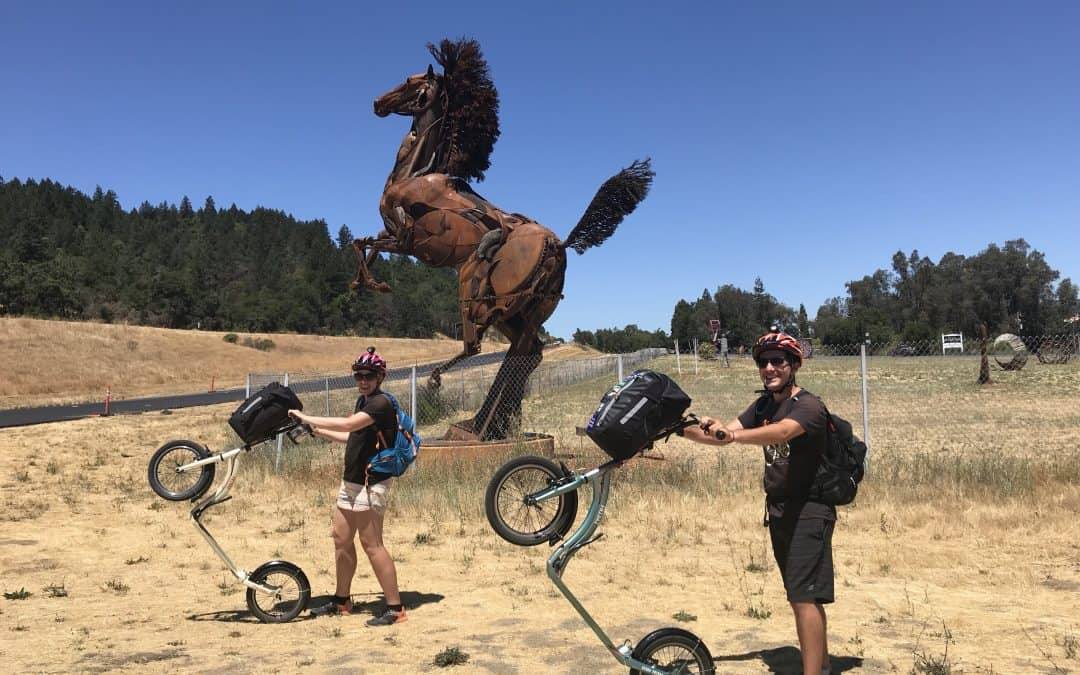 ---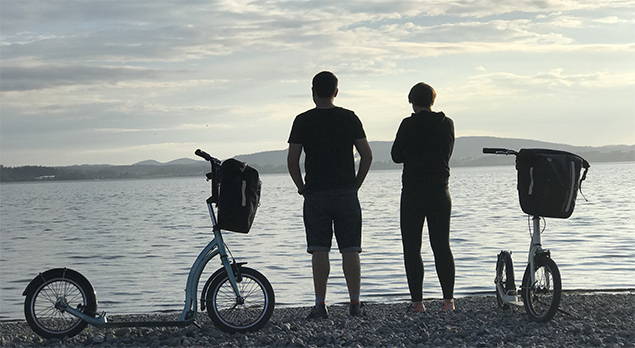 On your websites and blogs you are very clear about your honest approach to adventure. What are your experiences of the outdoor community – good and bad - how has it changed you and what do you want to change about it?
I don't think the adventure and outdoor industry is an honest one at the moment, which is why I am taking this approach. I see a lot of sweeping statements and advice being given to people about how to get out adventuring without much acknowledgement of privilege or personal circumstances. This is something that really bothers me and I'd like to see change a lot.
I'd also like to see more variety and fairer representations in media and on the stage.
Finally, going back to basics, can you share with us why you love being outdoors and the benefits that you get from it?
I like that when I'm outdoors on an adventure there are no rules! I can go as far as I want, I can camp where I want and set the challenge as I see fit. The more I push myself in the outdoors, the more I grow in confidence and self-belief. I never would've achieved such success with my blog and Love Her Wild if I hadn't realised I was capable of dealing with something as big as hiking 1000km across a country!
I also love that being outdoors connects us to nature and wildlife. Since starting this process I have become a passionate conservationist. I believe that if more people get outdoors they will also develop a desire to protect our planet.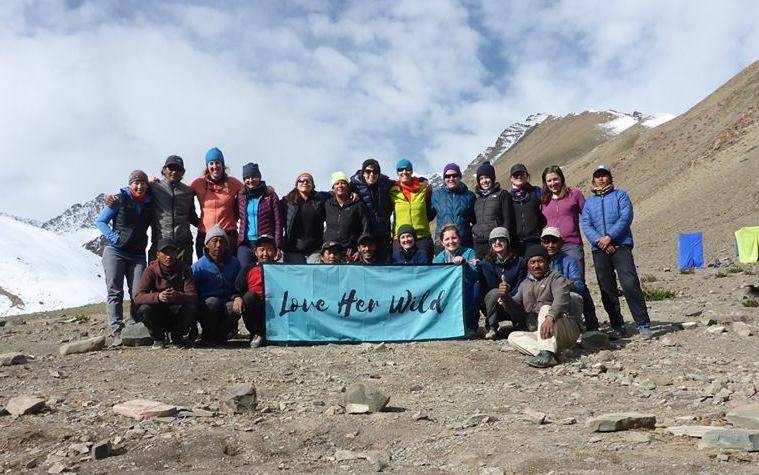 ---
Did you enjoy this article?
Sign up to read more like this, see our latest collections, adventure invites and sneak peeks.